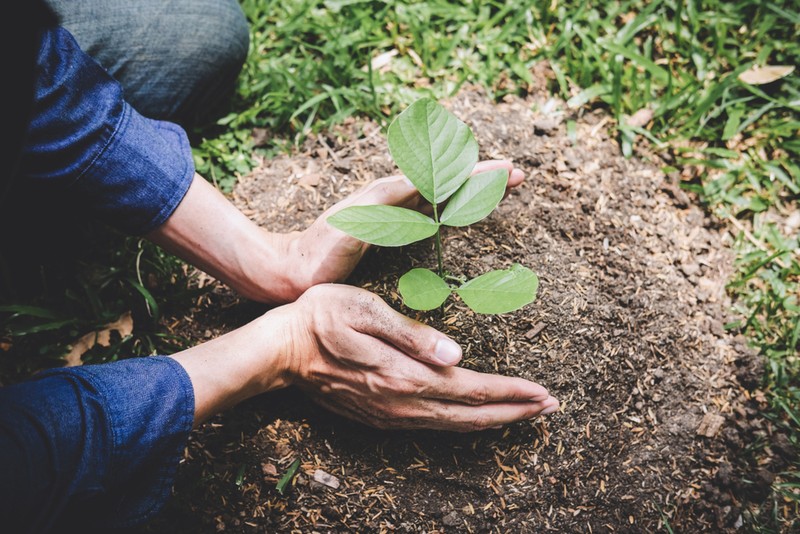 Environment
10 Amazing Rules For Reforestation And Carbon Footprint Optimization
To offset carbon has always been one of the main goals of the advocates of climate change. One of the most effective ways to do this is through reforestation. It's no wonder the plant a tree online movement has gained this much traction as a result of that rise. 
However, it's never enough to just settle for just satisfactory or decent results. In order to offset your carbon footprint optimally, it's better to adhere to science-backed guidelines that will bring about the most profound and palpable change. We have outlined 10 of the rules for reforestation here, so you'll at least always know what active steps we should all be taking.
Provide on-going protection to all the world's forests. 
This should be one of your main priorities, besides joining any tree plant endeavor or an adopt a tree project. Each of these existing forests is already doing its fundamental part to offset carbon emissions, after all. 
Once these forests become compromised, it's a guaranteed big step back for everyone because it would take decades and even centuries for any reforestation effort to bring about significant effects.
We need to be extra vigilant and proactive in this regard because the loss of these forests are rarely compensated for most of the time. We also need to acknowledge the fact that once lost, the biodiversity in these forests will also be disrupted, making reforestation more difficult. 
Aim to boost biodiversity as well. 
The best way to offset carbon footprint is to always adopt a multi-pronged approach. Reforestation, for one, doesn't limit its benefits to climate change mitigation alone. It can also be a boon for ensuring food security, enhancing biodiversity, and other socio-economic benefits. 
Once higher levels of biodiversity are achieved along with reforestation, it almost always becomes easier to achieve these various goals. One thing paves the way for another, after all. This domino effect can also reduce the risk of extinction of endangered species.
Of course, any carbon offset project that involves this should ensure that it does the least or zero damage to present ecosystems and local communities. 
Carefully choose the most suitable areas for reforestation. 
Being more mindful of the tracts of land that we choose for our reforestation efforts is also important. Corporate tree planting should aim to expand or connect existing forests, to be safe. This still requires careful evaluation of the landscape using factors such as the ecology, history, and socio-economic state.
Formerly forested areas should be prioritized because it conserves and restores biodiversity while contributing to efforts to reduce CO2 footprint. The proximity to natural forests should also be considered since it can induce organic regeneration that supports biodiversity, too.
Of course, we also can't take the possibility of social conflicts out of the equation. These should be considered to safeguard the reforestation endeavor from any legal issues or future deforestation efforts.
Conduct careful selection of tree species.
Tree planting programs should always consider the compatibility of the tree species they choose to plant. Factors such as soil, drought, and other unfavorable elements should be taken into account. It could be short of futile to go for species that won't last or require high maintenance when subjected to them.
Going for native varieties the next time you decide to gift a tree in memory is a good idea. Don't forget about the growth rate, carbon sequestration ability, and amenability to local fauna and flora when making your decision, too.
Make natural regeneration a priority.
In almost any kind of reforestation effort, natural regeneration is often the best course to take. Just ask the best tree planting organizations, and they'll agree in a heartbeat. This is because natural regeneration entails cheaper means to achieve goals.
You also often don't have to be wary of the tree's survivability if you opt for this. In the end, it requires the most minimal effort as well and ensures low to zero intervention from groups or the elements such as the possibility of forest fires or grazing. 
Look for extra income streams.
Since we're aiming for sustainability, we need to be looking for ways to expand our revenue streams, too. Maybe you can ask to create an app to track carbon footprint, then monetize it as unobtrusively as possible. Any natural product that can be derived from the forests will also be ideal.
It will also be good to start offering start-up loans to stakeholders with low interests so they can start their own ventures. 
Choose hardy plants and trees.
We're aiming for trees that will last for centuries, and obviously, this is the best way to achieve it. Certain reforestation projects end up with wasted efforts because plated forests succumb to disease instead. As we said above, it's ideal to choose species with outstanding local adaptation.
Growing a tree from a seed requires proper seed collection. A lack of seeds may lead to delays in planting efforts, after all. Collecting seeds from parent populations should be prioritized with the aim of boosting genetic diversity. 
Whether it's securing seed supply or building the required infrastructure, solid decisions should be made years in advance. How will you be sourcing seeds and producing seedlings? What will be your solution should suppliers fall short in delivering your required quantity, quality, or genetic diversity?
It also won't hurt to invest in basic tools that you'll be using for collecting seeds, planting, and long-term care of seedlings. It probably will also be good to develop seed banks to secure your supply when planting tree seeds.
Take action then learn by doing so.
Of course, all these rules won't count if you don't take action as well. That said, it's vital that as you take action, you need to acquire invaluable knowledge about the forest that you're working in as well. 
This takes careful analysis of the present ecosystem, forest distribution, biomass, and biodiversity. Learn more about erosion control, unlocking income streams for the community, and the recovery of endangered species.
Once you decide to opt for carbon offset subscription, you're also subscribing to knowledge acquisition. After all, it ensures the discovery of better solutions and game-changing innovation.
We all need to work together.
Last but certain not least is underscoring the importance of getting everyone involved. And we mean everyone who can help and will bring value to each goal we're trying to achieve. Start from your local community then expand from there. 
For small-scale reforestation, it's often enough to involve the local people or farms. But, for the opposite, we need to be looking at multiple stakeholders. Oftentimes, the best way to encourage people to work with you is to first listen to their concerns and help them address it. 
Conclusion
Much like in any concerted effort, we can't deny that it's always better to follow rules that will deliver the best possible outcome. We are already running out of time enough as it is in climate change mitigation. With these guidelines, we'll always be sure that everyone is headed toward the same direction and, in the end, achieve mutual goals.