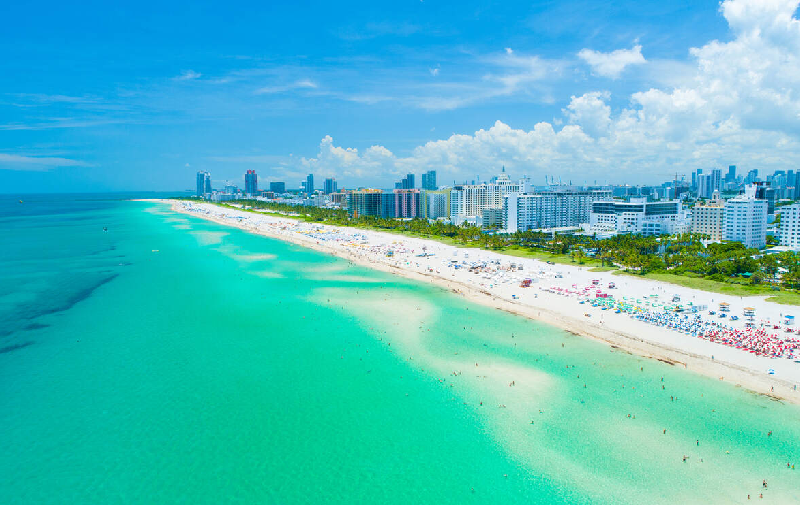 Travel
5 Tips To Help You Stay The Perfect Stay In Florida
Florida is an ideal vacation destination. Imagine waking up to the sound of the ocean and sunbathing on the beach all day. What's not to love?
So, opt for something more luxurious instead of boarding in a hotel room. Book an oceanfront bed and breakfast in Palm Coast, FL.
The location has a large number of beautiful beaches to appease the water baby in you. However, you will get several options when you google a 'beachfront B&B in Palm Coast.' Usually, the pictures provided give a limited or tainted view of the place. So, how do you choose where you want to spend your vacation?
Tips for Choosing the Perfect Vacation B&B
Your perfect getaway should allow you time to relax and space to enjoy with your family. Bed and breakfasts are excellent if you like the feeling of being at home while still not having to move a muscle.
So, here are some things to pay attention to when making your bookings.
Oceanfront vs. Ocean view
On vacation, location is critical. While listing B&Bs, owners often use terms like ocean or beach view and demand higher prices. Do not be fooled.
If you want a place by the beach, always look for oceanfront B&Bs. An ocean view rental could be miles away with the ocean just visible through the window. Paying a high price and being disappointed can ruin your vacation mood.
Therefore, when you book places like this, always ask for their google maps location. This way, you can see how near or far you will be to a stunning Florida beach!
Do You Want to Live on The Sand?
As mentioned previously, living right on the sand can be pricey. The price is justified if you have young kids or older people who cannot walk long distances.
Although, if you have older kids who can carry all your necessities to the beach, you can book a place a little farther away.
Roomy Accommodation
You need adequate space if you are vacationing in a large group. If you have a small family, you might be able to adjust even in a tight space. Still, don't settle for uncomfortable settings. It is your vacation, after all!
When you book that spacious oceanfront bed and breakfast, enquire about the room sizes. Book the required number of rooms and vacation comfortably.
Do Not Trust the Beach Pictures
Often, owners list the B&B with pictures of a gorgeous sunset at a Florida beach. Sometimes, people even book the place just to be next to that very beach. However, they are disappointed when they get there.
Instead of trusting the stock pictures the owners usually use, look for credible sources. Sometimes websites also upload top view shots to show you where the house is located and what the sea looks like.
Also, check for customer reviews, virtual tours, or videos of people visiting that particular B&B. This way, you can be sure you are paying for what you see.
Check the Cancellation Policy
Before hitting 'Book Now' for your B&B, do check its cancellation policy. Today, you can never be sure when that next virus wave will hit, and your flights will get canceled. In addition, Florida beaches occasionally get hit by hurricanes.
So, ensure you get all your money back in full if you cancel a few days in advance. Moreover, get travel insurance to cover yourself against such mishaps.
Your dream vacation rental is just a few clicks away. Use the tips in this article to lock down on the best oceanfront bed and breakfast in Palm Coast, FL. This way you can enjoy the beach and have the time of your life!