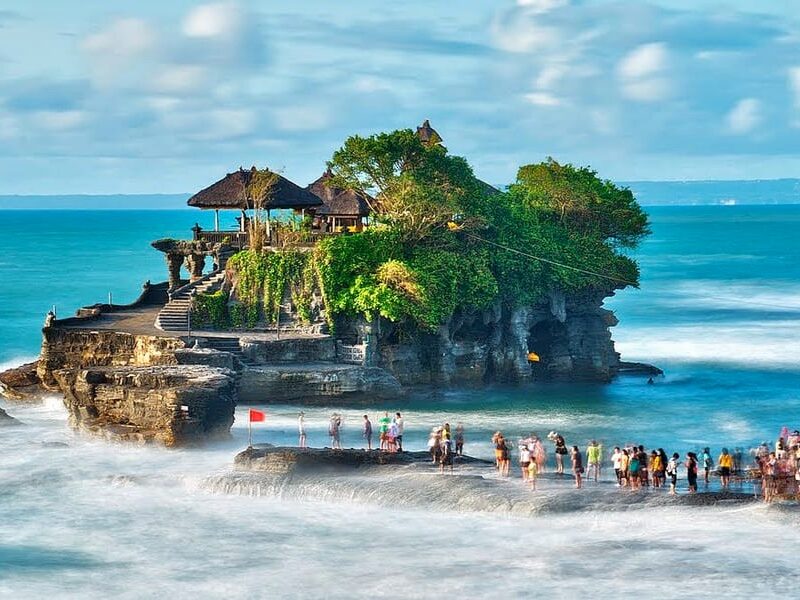 Travel
5 Variations of Interesting Tourist Destinations in Denpasar
There are many reasons why Bali is often described as a travel option for most people. Not only because of the friendliness of residents, but the tourist attraction itself ensures the comfort of visitors with the beauty on offer.
Recommended Tourist Attractions in Denpasar
Denpasar Indonesia is the capital city of Bali Province. If you visit Bali, it feels like visiting Denpasar is a mandatory destination. However, there are many tourist destinations there. What are the tourist objects that can be your reference to visit?
Sanur Beach
The Denpasar area is famous for its beautiful beach panorama. The location of this beach is on Kusuma Sari Street No. 1, Sanur. No wonder Sanur is the main destination for visitors if they want to see the beauty of this city.
This beach is rarely deserted. Not only local tourists who come but also tourists from abroad. Come in the morning when the sun rises to get the perfect panorama. Stay careful because the waves on Sanur Beach are quite big.
Jagatnatha Great Temple
Located in Angin Puri, this temple has a unique point that can attract visitors' attention. Even though it is used as a tourist attraction, Pura Agung Jagatnatha still functions as a place of worship for Hindus.
To visit this temple, tourists are not charged an entrance fee. Although it is free, visitors can also make voluntary donations to the manager. The funds will later be allocated to the maintenance costs of the temple building itself.
Werdhi Budaya Art Centre
This destination has become a tourist attraction in Denpasar, Indonesia, especially for visitors who want to witness Balinese culture or art. The location of this cultural park is in Panjer Village. Travelers will witness the appearance of Balinese dances such as Kecak and Barong.
Like Agung Jagatnatha Temple, there is no set entrance fee to this cultural park. This attraction makes the location of this cultural center never empty of visitors.
Bali Museum
This museum is located on Mayor Wisnu Street No. 1. This museum is the most appropriate location for visitors who want to learn while traveling. Inside, there is historical evidence of cultural changes in Bali from time to time.
Tanah Lot
Tanah Lot offers a unique form of temple exoticism combined with a panoramic view of the surrounding sea to complete the visit. This spot also makes Denpasar always busy with domestic and foreign tourists.
Jakarta Marathon 2022
This year's Jakarta Marathon consists of several categories, namely the 42.195 km marathon, half marathon, 10K, 5K, and Kid's Sprint (Maratoonz). Registration opened on March 11, and registration information can be found on the organizer's Facebook page, Jakarta Marathon.
Being the capital of Bali, Denpasar grabs the attention of tourists. When they visit, the view given does not disappoint. It makes tourists rarely seem bored even though they visit Denpasar many times.