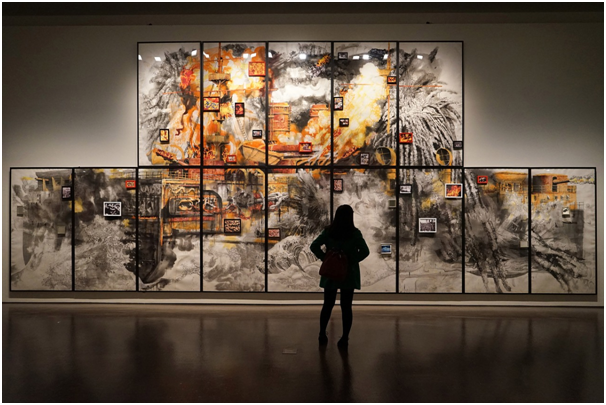 Travel
9 Museums in Bandung You Must Visit
Bandung is a beautiful city filled with various recreational areas. Although in Bandung there are no beaches and it will not be possible to find beach tourism, Bandung still offers various other natural attractions that are no less beautiful and enchanting.
Various tours can be found in Bandung, for example rivers, craters, swimming pools, cheap shopping places, city parks, and other tourist destinations. One of them is an educational tourism destination in museums that can provide visitors with up to date information.
All museums in Bandung have their historical values. If you want to spend your free time, let's visit the following museum!
Sri Baduga Museum
Sri Baduga Museum is a museum that stores the cultural history of the Sundanese people in West Java in ancient times and relics of the traces of the Padjajaran kingdom. In addition, the building of this museum also resembles a traditional house from West Java.
The Sri Baduga Museum was initially built in 1974 but was inaugurated by the Minister of Education and Culture of the Republic of Indonesia on June 5, 1980, and was named the State Museum of West Java Province. This museum has undergone several renovation processes, but the shape of the building has not been changed. Until 1990 the museum was renamed Sri Baduga Museum.
Sri Baduga Museum is located at. B.K.R. street 185/ Lingkar Selatan street, Bandung, West Java. Directly facing Bandung's historical field, namely the Tegalega field. In addition, the Sri Baduga Museum is also very close to the Bandung Ocean of Fire Monument.
Museum of the Asian-African Conference
Museum of the Asian-African Conference is a collection of beautiful memorabilia of the Asian-African Conference held on 18 to 24 April 1955 at Gedung Merdeka, Bandung, West Java. This museum was initially built on the idea of ​​Prof. Dr, Mochtar Kusumaatmadja who served as Minister of Foreign Affairs of the Republic of Indonesia, at the leaders of the nations in Asia and Africa.
Based on this idea, the Museum of the Asian-African Conference was inaugurated on April 24, 1980, to coincide with the 25th anniversary of the Asian-African Conference. In this Museum, there is a replica of the conference, complete with the flags of the countries attending, statues, etc.
This historical place is located at Asia Africa street No. 65, Bandung, West Java, Indonesia. It is an old building that is still preserved, and has an area of ​​​​about 7500 square meters.
Barli Museum
Barli Museum is a museum dedicated to a painter from Bandung, namely Barli Sasmita. In the Barli museum, Barli's paintings have various genres such as realism, impressionism, and expressionism. In this museum, there are all the rich arts created by Barli from the first time he owned this career.
Barli Sasmita is an artist born in Bandung, March 18, 1921. He is a Painter,  illustrator, and also a lecturer. He is a tea candle as an educator who plays a vital role in the birth of talented young painters through Studio Ranggagempol.
Barli Museum is located in Bandung, more precisely in Prof. Dr. Sutami street 91. Founded on October 26, 1992, and inaugurated by MENPARPOSTEL. Currently, the Barli Museum has become one of the centers for developing modern art in Indonesia.
Indonesian Postal Museum
The Indonesian Postal Museum was initially opened in 1931 and was named the Post, Telegraph, and Telephone Museum. At that time, most of the collection was in the form of stamps originating from within and outside the country. However, during World War II the museum was not well maintained.
Until September 27, 1983, this museum underwent a renewal and was inaugurated by the Ministry of Tourism, Post and Information. Currently, the Indonesian Postal Museum collections are not only stamps but all objects related to postal history from time to time.
The collection dates back to the period of the Company and the Bataafsche Republic during the years 1707-1803, the reign of Daendels in 1808-1811, the period of British rule in 1811-1816, the reign of the Dutch East Indies in 1866-1942, the period of Japan in 1942-1945, and the period of independence. The Indonesian Postal Museum is located to the right of the Pos Indonesia Inc., located in Cilaki street 73, Bandung.
National Education Museum
The National Education Museum was inaugurated on May 2, 2015, to coincide with National Education Day. The location is in the area of the Indonesian Education University (UPI). More precisely, this museum is located at Dr. Setiabudi street No. 229, Bandung, West Java.
The Indonesian Education Museum provides information about the history of education and provides insight into future educational discourse. What is unique about this museum is the architecture of the building, where on the outer walls, there are batik carvings that can display a beauty that exceeds expectations.
In addition, on the inside of the room, visitors will walk in a circle to surround, see the collections in this museum. If you keep going, without realizing it, visitors are no longer on the 1st floor but another floor.
Puspa IPTEK Museum
Puspa IPTEK Museum is a place that offers a variety of educational and interactive science and technology games for all ages. What is unique about this museum is that it is located in a building that resembles a giant sundial. Because of its size, this museum has been named the largest sundial in Indonesia by the Indonesian Record Museum (MURI).
In addition, the building has also been named the first vertical and horizontal sundial in Indonesia by MURI. This museum is located at Raya Padalarang street No. 427, West Bandung, West Java, Indonesia. Puspa IPTEK Museum was inaugurated on May 11, 2002.
Mandala Wangsit Siliwangi Museum
The Mandala Wangsit Siliwangi Museum is a museum that stores collections of weapons used during the Indonesian war against the Japanese colonists, such as simarame drums, long-barreled weapons, and pistols. This museum also provides information about the historical events of the Bandung Ocean of Fire on March 24, 1946 in Bandung.
There is also a history of poisoning on 17 February 1949. This museum was built in 1910-1915, originally a residence for Dutch officers, but in 1949-1950 this place was taken over by the Siliwangi Troops and used as a headquarters. Until May 23, 1966 the building was used as a museum and inaugurated by President Soeharto.
Bandung City Museum
If you are interested in learning the history of the formation of Bandung from the Dutch colonial era, you can come to the Bandung City Museum.
In this museum, visitors could get information about important events that had happened in Bandung. Not only that, but you can also learn about meritorious heroes. Even more special, in this museum, events will be presented starting from Regent R.A. Wiranatakusumah II until the current era of the Bandung City government.
Wolff Schoemaker Museum
Wolff Schoemaker Museum or better known as the Hotel Preanger Museum is a museum located at Asia Africa street no 81, Bandung, West Java, Indonesia. This museum is located inside the Preanger Hotel, which was inaugurated on November 25, 2013.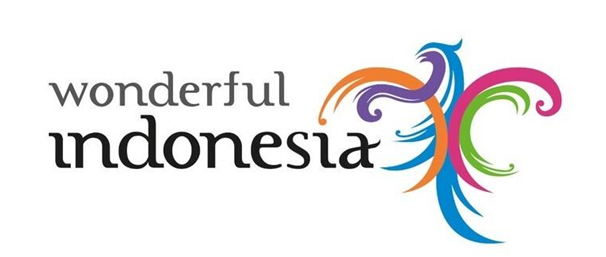 That is information about various museums in Bandung. Are you planning to visit Bandung soon? Find out more about Bandung and Indonesia by visiting Wonderful Indonesia.