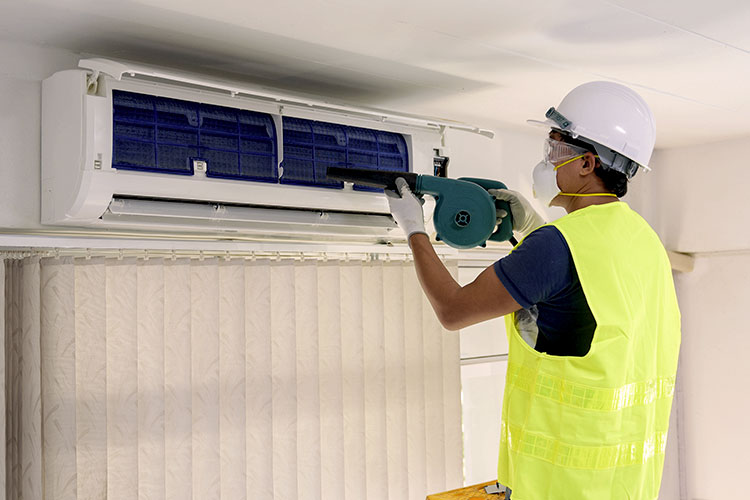 Home
Can an AC Repairer be Both – Professional and Affordable?
No doubt you have been told to hire a professional AC technician for the sake of having that AC unit repaired, but the big question is – can you manage to find someone who is not only professional, but also affordable?
You might have heard from a lot of your friends that the best AC service technician often charges a huge amount of fee. If you are stressing over this and have been sleeping in the killing summers only because you do not have enough funds to hire an expensive repairer, let us calm you down – there are a lot of good technicians who have a huge amount of experience and still, they provide their services at an affordable price!
Such an affordable and quality service is not something you get from every single repairer around you; you have to invest at least some time to find such a service. In fact, there are websites where contact numbers of not only AC repairing companies, but also freelancers are mentioned. You can visit such websites, do a bit of your own homework and hire someone you can afford.
However, before you finalize on which company or technician to select for your AC repairing needs, here are some questions that you need to ask yourself:
Does the AC repairer have someone who would take a guarantee of his services?
If this person has been recommended by your friends, you know they are always going to provide you with genuine guidance. Also, if the technician is being sent to you by a company, it takes the guarantee of the repairers.
Does the AC repairer have an experience in the field of AC unit repairing?
Checking the experience of the person on a website is easier. You can read everything on the website of the company or in the profile description of the technician.
Does the AC repairer have good feedback from different people?
Whether these are your friends or strangers who have given good ratings or feedback to the technician, if he has positive reviews, you can trust him.