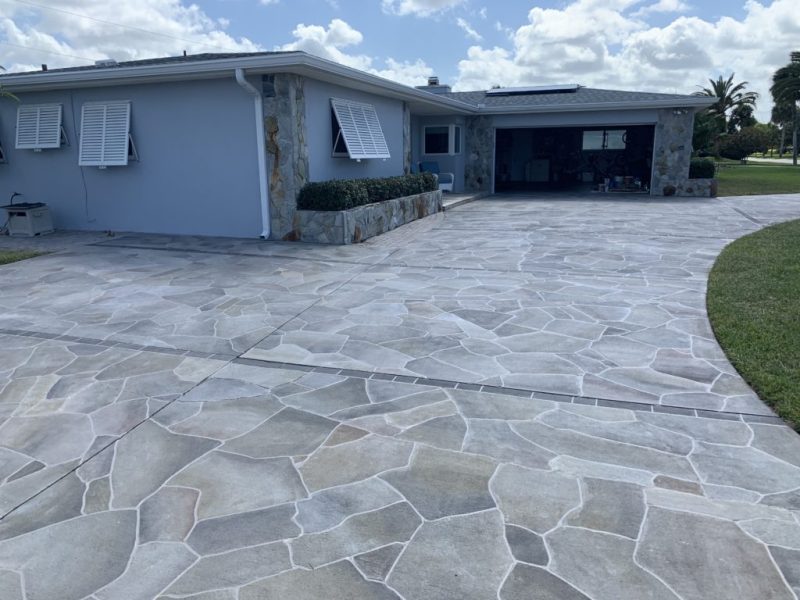 Home
Decorative Options and Design Ideas for Concrete Driveways
Concrete driveways are a popular choice for homeowners due to their durability, versatility, and low maintenance requirements. While a basic concrete driveway may serve its purpose, it can also be a canvas for decorative options and design ideas that can transform the look of your home's exterior. 
A professional contractor like concrete contractors OKC can help you choose the best options for your home and budget, and ensure that the work is done to the highest standards.
Here are some popular decorative options and design ideas for concrete driveways to help you create a beautiful and functional entrance to your home.
Stamped concrete
This is a popular decorative option that involves imprinting a pattern or design into freshly poured concrete. This can give your driveway the appearance of cobblestone, brick, or natural stone. 
Stamped concrete is available in a variety of patterns and colors, allowing you to create a customized look that complements your home's style and architecture.
Stained concrete
Another popular decorative option is stained concrete. This involves applying a colorant to the surface of your driveway to change its appearance. 
Stained concrete can be used to create a range of effects, from subtle color variations to bold, vivid hues. You can choose from a variety of stains, including water-based, acid-based, and solid color.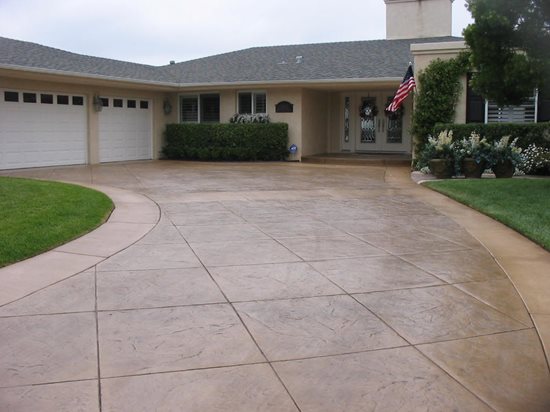 Exposed aggregate
This decorative option involves removing the top layer of concrete to reveal the aggregate (gravel or stone) below. This can create an attractive, textured surface that adds visual interest to your driveway. 
Exposed aggregate can be achieved through a variety of techniques, including sandblasting, sanding, and acid etching.
Integral color
Integral color is a color additive that is mixed into the concrete before it is poured. This allows the color to permeate the entire concrete surface, providing a uniform and consistent look. Integral color is available in a range of shades and hues, allowing you to create a driveway that perfectly matches your home's exterior.
Borders and accents
Another way to add visual interest to your driveway is by using borders and accents. This can involve using a different color or material for the border, or incorporating decorative elements such as pavers or inlaid stones. 
Borders and accents can help to define the edges of your driveway, making it appear more finished and polished.
Custom designs
If you are looking for a truly unique look for your driveway, consider custom designs. This can involve incorporating curves, angles, or other shapes into the concrete surface. 
Custom designs can also involve incorporating decorative elements such as stencils, inlaid stones, or other materials.
Driveway landscaping
A well-designed driveway can be a beautiful addition to your landscaping. Consider incorporating landscaping elements such as trees, shrubs, flowers, or garden beds around the edges of your driveway to create a cohesive look. 
You can also incorporate lighting, such as LED lights or solar lights, to create a warm and welcoming ambiance.
No matter which decorative options and design ideas you choose for your concrete driveway, it is important to work with a professional contractor who has experience in this type of work.