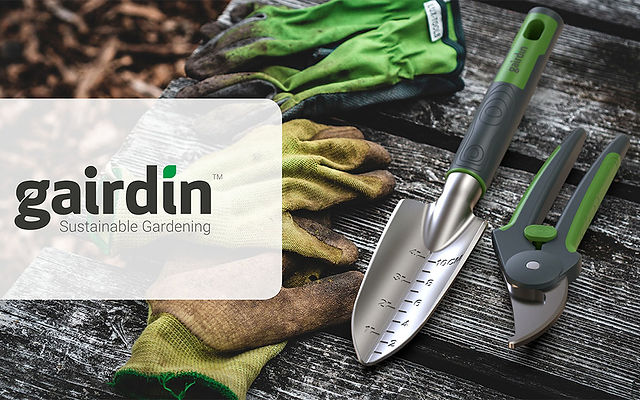 Environment
Diversitech Global To Start Manufacturing Tools From Algae and Ocean Bound Plastic
Diversitech Global, a private label manufacturer, has announced that they will start manufacturing gardening tools using algae-blended resin and ocean bound plastics to be launched under their new Gairdín brand name. Being renewable and recycled, they are much more eco-friendly than traditionally sourced oil-based plastics.
The CEO of Diversitech Global Simon Hopper commented on this development by stating 
"I am very excited about our newest venture with these sustainable materials. There are reduced costs associated with the process as well as making use of materials that would otherwise end up in landfills or polluting our oceans."
The initial Gairdín line up will consist of a range of ocean-based plastic planter pots including self-watering types. Gardening hand tool sets of spades, forks, and rakes will use biomass grown algae-blended resin in addition with recycled aluminum and fibre-glass composite materials.
Current climate change issues have created an opportunity for retailers of gardening tools to provide their customers with a more environmentally friendly alternative as people are becoming more conscious about the environmental impact of their purchases
The Gairdín range of sustainable materials gardening tools is expected to be available by early Autumn 2022, with Diversitech now available to respond any worldwide inquiries about the Gairdín and its private label manufacturing services.
About Diversitech Global: 
Diversitech Global is a leading supplier of private-label tools. Having completed work for global retailers, including Fortune 500 companies, their products are designed by experts who understand what it takes to get a successful brand out into market. Taking an idea all the way from production to final packaging, including branding or even helping with marketing materials. They have a network of joint-venture factories that manufacture with the latest equipment for assembly processes and are committed to world class supply chain management with their partnered sources and suppliers.
For more information about Diversitech Global, please visit their official website at: https://diversitech-global.com/
About Gairdín: 
Gairdín is a custom-designed and private-label gardening tools brand primarily using sustainable recycled and renewed raw materials that are certified by and meet International Global Recycled Standards. Gairdín is a division of Diversitech Global comprising 20 years of industrial expertise in Product Design, Manufacture and Packaging
For more information about Gairdín, please visit their official webpage at https://diversitech-global.com/gairdin