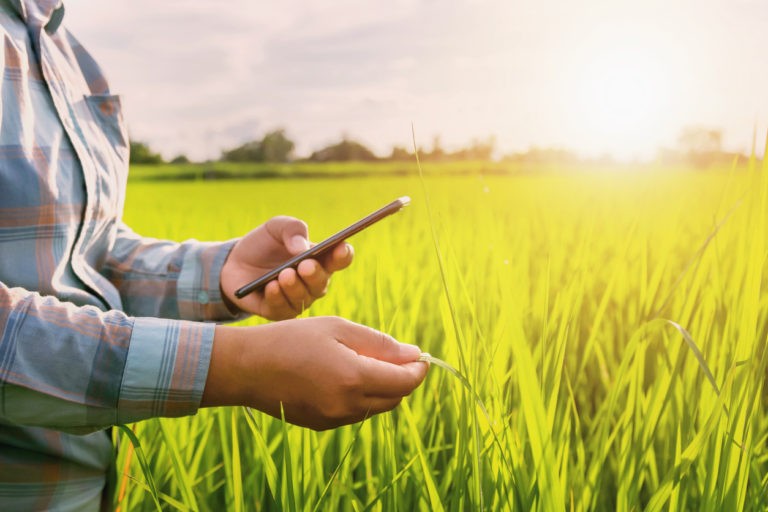 Environment
How farming apps are affecting the lives of farmers
Technology has revolutionized almost every aspect of every business these days. The easy availability of the internet at cheap rates has led to this transformation. India has also recently observed this spike in terms of business transactions and the way people are doing business as well. The food and grocery market of India has also seen growth due to a shift in business strategy from offline to online. The digital infrastructure is developing on a great scale. This technological development has also affected the agricultural sector as well. Many agricultural apps are now coming up in the market for the farmers for the overall agricultural community. Apps like Plantix, Krishify, Kisan app are now being used by the farmers on a large scale to carry out day to day transactions. Below mentioned are a few things that have changed since the introduction of the farming apps.
Weather Forecasting – This is one of the major advancements that is now available for farmers at their fingertips. Weather forecasting has helped the farmers to take the necessary precautions and plan their produce accordingly. The farmers can track the live weather using the Krishify app and can have access to local weather reports as well.
Increased Reach – Earlier the farmers had to follow a chain of command which was such that often they wouldn't receive appropriate prices for their produce. The apps have helped the farmers to bridge the gap between them and the customers. These apps have now made it easy for farmers to list their goods on the market. Also with features such as मंडी भाव, the farmer is well aware of the prices and can take decisions accordingly.
Farmers Community – These apps have brought the farmer community closer than ever before. Various farmer groups are now available on these apps, where they can share information on various topics as well as keep themselves updated about everything going around in their community. The Krishify app has the biggest farmers network where farmers can get all the latest updates and news related to the agricultural community.
Information Centre – Farming apps are very resourceful in terms of agricultural information. You can get information such as fasal gyaan, digital pashu mandi, advice from experts regarding fertilizers and pesticides, animal healthcare, organic farming, poultry farming etc. These apps help the farmers by providing them all the important information that they need in order to function. It is like their personal information centre. They can also connect with the experts through chats and video calls in order to get solutions to their problems instantly.
In a nutshell, farming apps have brought a positive impact in the lives of the farmers, and have also given them a way to express their problems as well as communicate with each other effortlessly.