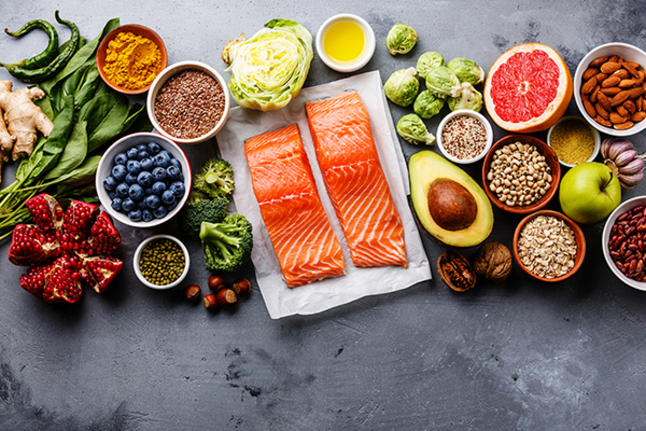 Health
Look for the Best When Choosing and Immunity Booster
As the world's population continues to grow and individuals live longer lives, our physical surroundings have changed dramatically. Our overall health and well-being, as well as our immune systems, are becoming more important as we age.
Basic public health precautions, such as regular hand washing, avoiding contact with the face with unwashed hands, avoiding close contact with unwell people, and sterilising frequently touched objects, may be used to help prevent the spread of the coronavirus infection. Additionally, improving one's immune system with nutritional supplements may help protect against viral infections, both in terms of severity and frequency.
The nutritional and immune status
The ordinary diet is undergoing a nutritional transition due to its high fat, salt, and sugar content, as well as its lack of fibre and sedentary lifestyle. A large majority of Indians use less vitamin and mineral supplements than the WHO recommends. Zinc, vitamin C, and vitamin D intake, for example, are all below the amounts required by the majority of individuals for normal immune function. Because fish oils are the primary source of the omega-3s (EPA and DHA), an Indian diet may not supply enough EPA and DHA in the form of fish oil supplements. A rise in lifestyle diseases and a decline in the immune system are both caused by these dietary deficits. Choice of the proper immunity booster comes essential there.
The most efficient way to get the nutrients you need is to eat a diet rich in nutrient-dense foods and to keep that diet well-balanced. Supplements are a safe and reliable option for folks who wish to help maintain their immune system in a different manner. For example, Royal DSM, a food and beverage company that provides nutrients to the food and beverage, dietary supplement, newborn nutrition and medical nutrition industries is leading nutritional innovation.
Making the connection between nutrition and immune system stronger
Our immune systems are weakened in India as a result of widespread malnutrition and unrecognised hunger. Nutritional meals are difficult to come by and/or too costly for many people, which makes this a widespread issue. Consequently, it is important to foster a healthy eating environment.
As the WHO points out, governments have a key role to play in creating an environment that encourages people to make healthy food choices and maintain those choices. Healthy eating environments may be promoted in the following ways:
To promote a balanced diet and sustain public health, national policies and investment plans in the sectors of commerce, food, and agriculture must be compatible with one another..
One technique is to raise customer demand for healthy foods and meals through educating and enlightening consumers, especially those in high-risk categories.
Providing information to new parents and caregivers on the right ways to feed their infants and young children.
Last Words
Under the National Nutrition Mission, the Indian government has begun a series of health and nutrition programmes aimed at improving the country's health and, in turn, its productivity, economy, and general well-being. Many states have implemented programmes including AnemiaMukt Bharat, the Integrated Child Development Programme, and the mid-day food scheme.
Public health policies are crucial in limiting the spread of illness within communities since they form the cornerstone of the country's response to health crises. As a result, a healthy diet may play a vital role in preventing sickness and maintaining normal immune function.