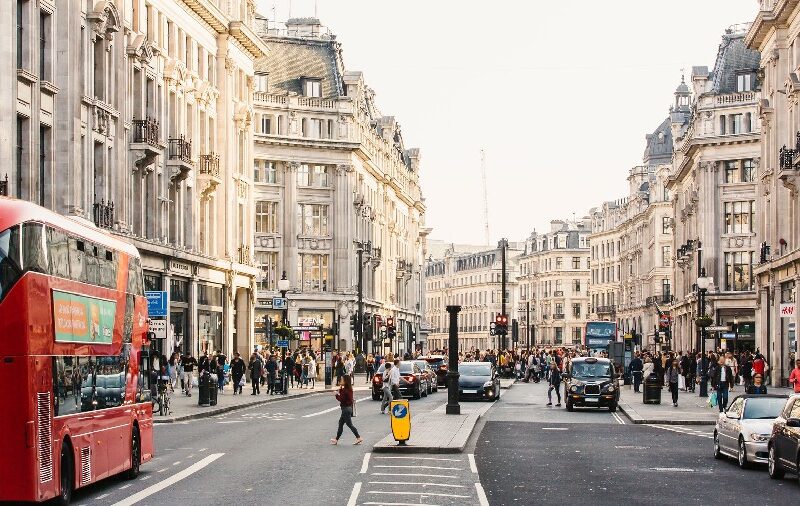 Travel
The Common Mistakes People While Visiting London for the First-time
Visiting London is a dream for many Indians. One of the most popular cities in the world, London is a tourist magnet. And, if you are visiting the place for the first-time, here are a few mistakes that you must avoid.
For decades, London has been one of the most popular tourist destinations in the world. Many Indians aspire to visit the city and experience its unique culture. And, if you are planning to visit the city any time soon, it is advisable that you do your research well about the place to avoid making the mistakes that most of the first-time visitors make.
Although these mistakes are harmless, it could cost your trip a lot more than it should. And, more importantly, it could mean that you don't get the best experience of visiting the capital city of England. So, without any further ado, let us look at the common mistakes, and what you must do to avoid them.
Not booking the flight early
The first and most common mistake people commit is not booking their flights between Mumbai to London early enough only to realise later that the ticket prices have become expensive. Also, many times due to last minute booking people have had to take longer flights with multiple stop overs, which increased their total travel time. Not to mention, getting on an off from airplanes can be tiring enough and cause serious jet lag.
So, to avoid this hassle, it is better to do your bookings early so that you get it at the best fare. And, you can pick your most preferred airline that operates direct flight between Mumbai and London.
Not taking advantage of the public transport
Like any other major metropolitan cities in the world, London has an excellent network of public transport systems, including the famous underground metro, buses, trams, trains and river buses. Before you set foot off the plane, it is advisable that you do a bit of research about these services, it will help you move from one end to the other at a much cheaper rate and be comfortable.
You can get an Oyster card, it will make your travel a lot easier and it automatically processes the payment across all modes of transport. So, no longer queues at ticketing machines or looking for a change to get your tickets.
Underestimating the walking distances
London is a huge city. But, you would be surprised to know that several people underestimate how big the centre of London is. A lot of people tend to believe that they can easily walk between a couple of stops between the tube trains to save time on going through the stations. You may think why go through hassles for just a three-minute ride and may feel tempted to take a walk instead.
It could be a wrong move. A three-minute ride on the tube could be equivalent to 30-35 minutes of walking, which will leave you tired and worn out. So, make sure to save your energy and opt for a hotel in central London so that you can easily go around to the popular tourist attractions that you would want to visit.
Not being prepared for the London weather
It is a general notion that the weather in London is grey and it constantly rains in the city. But, what people don't know is how cold or hot the weather can get here. The cold can be too harsh to bear especially if you are travelling from India.
So, while travelling to London, make sure that you pack appropriate clothing to keep yourself comfortable depending on the season you are travelling to. It is best to pack in lots of layers so that you can easily put them off if it gets hotter or wear them if it gets cold.
Final Word
Now that you know what to expect while you are in London, be a smart traveller and make the most of your time in the beautiful city.