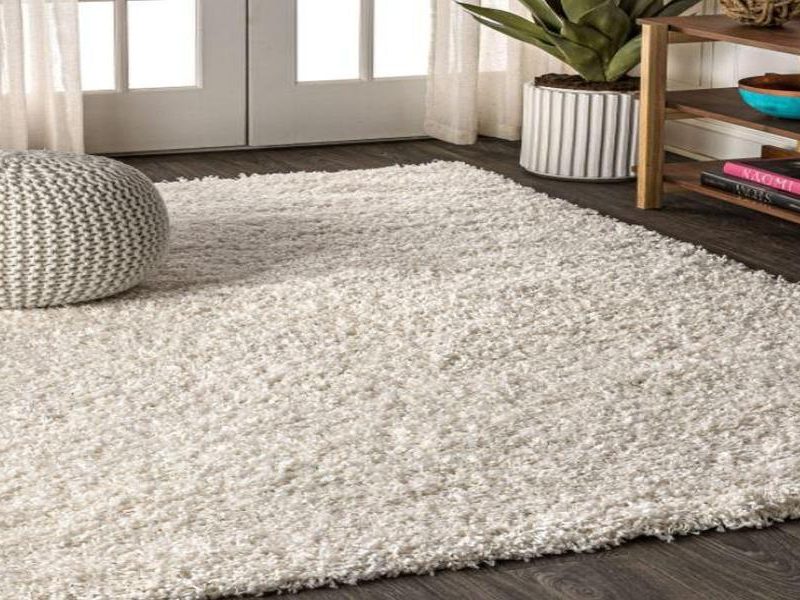 Home
What You Need to Know about Shaggy Rugs before buying:
Shaggy rugs are a popular type of rug that is known for their deep pile and soft, cozy texture. If you are considering purchasing a shaggy rug, here are a few things you should know before you buy:
Materials and Durability:
Shaggy rugs can be made from a variety of materials, including wool, synthetic fibers, and natural fibers like cotton or silk. The type of material used can affect the durability, texture, and maintenance of the rug. While shaggy rugs can be incredibly comfortable and stylish, they may not be as durable as other types of rugs. The long fibers can become tangled or matted over time, especially in high-traffic areas. If you are looking for a rug that will last for years, you may want to consider a low-pile or flat-weave rug instead.
Maintenance and Style:
Shaggy rugs require special maintenance to keep them looking and feeling their best. Vacuuming regularly is important to prevent dirt and debris from becoming trapped in the fibers. However, you should use a vacuum with a high-pile setting or a handheld vacuum to avoid damaging the rug's fibers. You may also need to have your rug professionally cleaned periodically to remove any deep stains or odors. Shaggy rugs come in a variety of styles and colors, from solid neutrals to bold patterns. They can add a cozy, bohemian feel to any room, but it's important to consider the overall style of your space before choosing a shaggy rug. A brightly colored or patterned shaggy rug may clash with other elements in a minimalist or modern space, for example.
Comfort:
One of the main benefits of shaggy rugs is their soft, plush texture. They are ideal for creating a comfortable, cozy atmosphere in a bedroom or living room. However, it's important to keep in mind that the long fibers can make it more difficult to move furniture around on the rug or to clean up spills or messes. Shaggy rugs can be a stylish and comfortable addition to any home, but they do require special care and consideration before purchasing. Be sure to choose a rug that fits your style and needs, and be prepared to invest time and effort into maintaining it over time.
What is the best shaggy rug material?
The best material for shaggy rugs depends on your specific needs and preferences. Here are some common materials used in shaggy rugs and their characteristics:
Wool: Wool is a popular material for shaggy rugs because it is soft, durable, and naturally flame-resistant. It also has natural stain-resistant properties and is easy to clean. However, wool shaggy rugs can be expensive compared to other materials.
Synthetic fibers: Synthetic fibers like polyester, nylon, and acrylic are also commonly used in shaggy rugs. They are less expensive than wool and can be just as soft and plush. Synthetic fibers are also resistant to stains and fading, making them a good choice for high-traffic areas.
Cotton: Cotton shaggy rugs are lightweight and easy to clean. They are also less expensive than wool, but not as durable or soft.
Silk: Silk shaggy rugs are luxurious and have a soft, lustrous texture. However, they are also the most expensive and delicate of all shaggy rug materials and require special care and maintenance.
Overall, wool and synthetic fibers are the most popular materials for shaggy rugs due to their durability, softness, and stain resistance. However, the best material for your shaggy rug will depend on your budget, lifestyle, and design preferences.