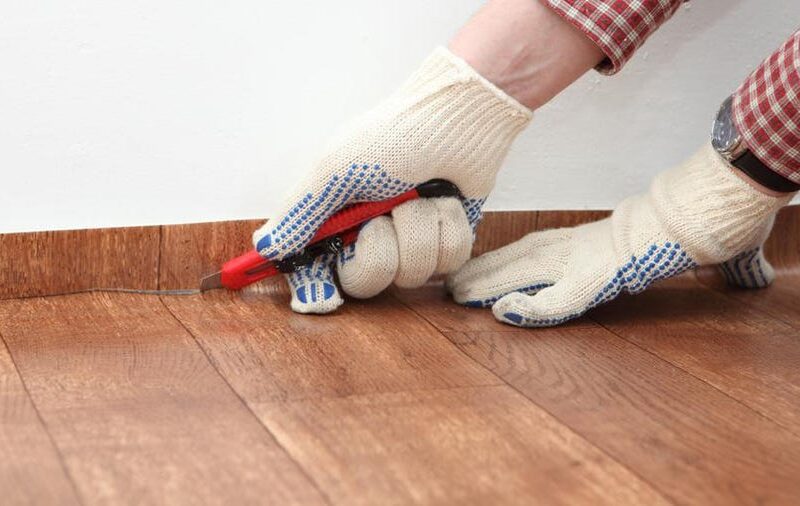 Home
Why Should You Go For Linoleum Flooring?
Many people think that linoleum flooring is outdated now since the origins of this flooring go back to more than a century. Despite the development of many other flooring alternatives, linoleum still continues to be a popular choice. It is mainly because these floors are eco-friendly and offer good versatility.
Many expert designers recommend this flooring option, as it is available in a wide range of colours, designs, and grades. They are made entirely with natural materials, which makes them a favourite choice among those who care about the environment. If you'd like to see more linoleum flooring options and companies, check out https://www.homees.co/articles/all-about-linoleum-flooring.
Many people mistake this type of flooring with vinyl flooring. On the surface, they can appear to be quite similar. While vinyl flooring can survive for 10 years, the linoleum flooring can outlast them for another 10. Meaning, they can easily last for 20 years if you maintain them regularly.
Usually, they are manufactured by using durable materials that have the characteristics to resist regular wear and tear. Most people go for it because of its renowned endurance feature.
What are the benefits of linoleum flooring?
It is durable and strong
Most of the linoleum available on the market will offer a minimum warranty of 20years, however, it can easily withstand any normal type of wear and tear at least for 40 years if proper care is taken.
Since it offers better water-resistance and as a result, there will be no chance of any damage due to mould, fungi, mildew, etc. Besides that, it can easily withstand any high foot traffic, dents and scratches. It can survive for a very long time in high traffic areas.
It is easier to maintain
As such linoleum flooring will hardly require any great maintenance other than regular mopping and sweeping to keep its look great. Since the material can resist moisture and hence even the presence of excess moisture will not harm them.
Their surface is generally protected against dirt and any kind of stains. It is very easy and simple to clean the surface.
It is affordable and eco-friendly
Many people are not aware that linoleum can be quite environmentally friendly. As it is generally made of certain renewable materials e.g. linseed oil, resins, cork dust, mineral pigments, and wood floors. Therefore, this flooring is biodegradable.
Most linoleum can be made from certain materials that are quite less expensive and hence it is an affordable option.
Available in many different colours and styles
Nowadays, linoleum is available in many different colours, sizes and styles. Therefore, depending upon the décor of your space you can choose your flooring material of linoleum.
There are various options like vintage, traditional or contemporary style to choose for your home.  So far as colours are concerned they are available in 120 different colour shades. Also, this material can be easily cut to any desired size and shape to cover your floor space.
It is versatile
As linoleum flooring is available in many different colours and patterns hence it can also be used on walls too, in addition to floors for creating a very easy-to-clean, waterproof surface.
Easier to repair
Whatever colour you select in linoleum may run for several years. This will mean that any cuts, scratches, and any other minor damage will be easily buffed out and can be resealed without any change in colour.
Naturally anti-bacterial
Especially in households, this can be very good news, particularly where young children may spend their time playing on such floors.
It is quiet
You will find linoleum to be a softer floor covering when compared to any other options that are available nowadays. Hence, it is preferred by those who do not like the noise of walking on the floor.
Therefore, you will find linoleum as the perfect flooring material because of its durability and versatile nature. It is perfect for kitchens, bathrooms, laundry rooms, entryways, as well as any other high-traffic areas. Even though they offer beauty and durability, they are available in the market for affordable costs.
However, you will need a professional-grade service provider to install this type of flooring at your premises, which can be a little pricey too. It is better to get in touch with suitable installers first and ask for quotes on installation charges.