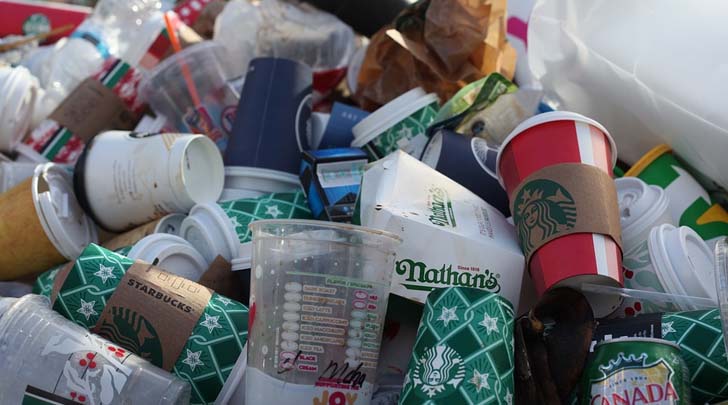 Home
Why You Need a Professional Bulky Waste Removal Company: The Benefits Explained
As our daily lives are consumed by more and more materials, it's no surprise that the amount of waste generated has skyrocketed. From old appliances to outdated furniture, we accumulate bulky items that can be difficult to dispose of. For businesses seeking environmentally responsible ways to discard unwanted items or homeowners looking for professional assistance in decluttering their homes, a top-quality bulky waste removal company is essential. In this article, we will detail the benefits of using a specialist bulky waste removal company and how they can help businesses and individuals maintain an efficiently organized space while keeping the environment in mind.
The Importance of Junk Removal Services for Businesses
In the business world, junk removal services have become increasingly important. As companies upgrade their equipment and remodel their facilities, they're often left with bulky items that are too difficult to dispose of on their own. Hiring a specialized service provider not only ensures the proper disposal of these items but also promotes eco-friendly practices and reduces clutter in the workplace.
Furthermore, businesses can benefit from hiring a trusted bulky waste removal company by freeing up valuable floor space for operational use. Whether it's clearing out old office furniture or disposing of outdated technology equipment, removing bulky waste can greatly enhance productivity levels while creating a safer work environment for all employees.
Overall, utilizing the services of professional junk removal providers is critical to efficient operations within an organization. It allows companies to focus on core business functions while outsourcing non-revenue generating tasks such as rubbish removals and promoting responsible environmental standards at the same time.
Large Item Disposal: How to Get Rid of Bulky Waste Responsibly
Large item disposal can be a challenging task, especially when it comes to bulky waste. Improper disposal of bulky items such as furniture and appliances can cause serious harm to the environment and pose health risks. To ensure responsible disposal of these materials, it's essential to hire a reliable bulky waste removal company that specializes in environmentally-friendly processes. These companies use advanced techniques and equipment for safe transportation and recycling or disposing of large items.
By entrusting your bulky waste needs to a professional removal service provider, you can benefit from proper handling while also promoting sustainability. Such services provide doorstep pickup at the customer's convenience, making decluttering homes or office spaces an easy process with minimal disruption. Moreover, reputable bulk waste management companies conduct background checks on their team members guaranteeing safety during collection and transport activities. In conclusion, hiring a specialist contractor for large item disposal ensures appropriate treatment of unwanted items without causing negative impacts on the environment whilst providing outstanding customer satisfaction levels.
Why Garbage Haulers are a Lifesaver for Homeowners
Garbage haulers, also known as bulky waste removal companies, are lifesavers for homeowners because they provide a convenient and affordable method of disposing of unwanted items. These professionals have the equipment and expertise to remove furniture, appliances, yard waste, and other cumbersome objects that are difficult or impossible for individuals to transport on their own.
Moreover, garbage haulers relieve homeowners from the stress and physical strain associated with decluttering their homes. By hiring a professional service can decrease an individual's workload so they can focus on more important things while leaving it up in reliable hands. Additionally providing peace of mind knowing that the materials collected are being disposed environmentally responsibly is a great benefit to our planet species.
In summary, by choosing to use a trusted garbage hauling company's services provider homeowners eliminate issues with clutter management in an easy way without finding themselves struggling physically or emotionally unnecessarily. As climate change crises become very critical globally such choices around responsible disposal go beyond convenience it becomes our civic duty as well.