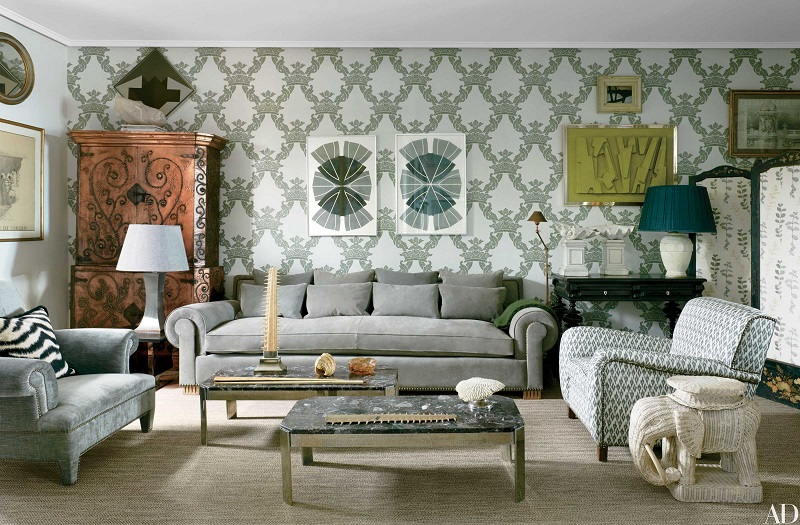 Home
Wondering To Know The Entire Process To Reupholster Sofa? Here Are 7 Easy Steps
Need to know how to reupholster sofa? If your old sofa has become damaged or worn out, reupholster could be a wonderful solution to revive its life! Many people wonder if is it worth reupholster sofa? Is it more cost-effective than buying a new one? If you have the proper skills and tools, the overall reupholster project will save you lots of money. Purchasing a new sofa upholstery fabric, even high-quality fabric will be much cheaper than buying a new sofa.
Another question that is frequently asked is can you reupholster sofa over the existing fabric? What we would suggest is for you to never do it.
Let's move onto the ride we are trying to take you on to know how to reupholster sofa with the following easy steps.
What You'll Need To Reupholster Sofa:
A good sharp pair of fabric scissors
Cloth
Pliers or a screwdriver
Seam ripper
Vacuum cleaner
An upholstery staple gun
A user-friendly sewing machine
Remove The Existing Fabric
First, you have to remove the old fabric using a knife or a seam ripper. Be very careful while doing this as it can damage the underlying stuffing or foam. Remove the staples and tacks, if any, using a screwdriver or pliers.
Clean The Sofa And Frame
Once the upholstery I removed, clean the sofa frame and padding with the help of a vacuum cleaner. Make sure to remove all the dust and dirt.
Select A New Sofa Upholstery Fabric
Now, the third step is to choose the right sofa fabric that is of good quality and the right color. There are so many online and offline stores to buy the fabric.
Cut The Fabric
Once you've selected the fabric, cut it to a size a little bigger than the old fabric to allow for the seams. You'll need a good pair of scissors to make accurate and clean cuts. After that, spread out fabric out over the frame to ensure all cuts are correct. It should position evenly.
Sew The Fabric Pieces
Now begin sewing the pieces together with an easy-to-use sewing machine, leaving the bottom open. It is recommended to use a straight and zigzag stitch to reinforce the seams.
Fit The New Sofa Cover
Once all pieces have been sewn, fit the entire piece over the sofa. Trim off the excess fabric using a pair of scissors. Now attach the fabric piece to the underside of the sofa with the help of an upholstery staple gun, making sure no wrinkles are there.
Make New Cushion Covers
Remove the old cushion fabric and use it as a pattern to create the new one. Start sewing the fabric pieces together. Install colorful zippers on the backside of the cushion so that it can be easily removed and washed, when needed.
Now, look what you've done! How amazingly you've given a new life to your old sofa! This is how you can reupholster sofa!