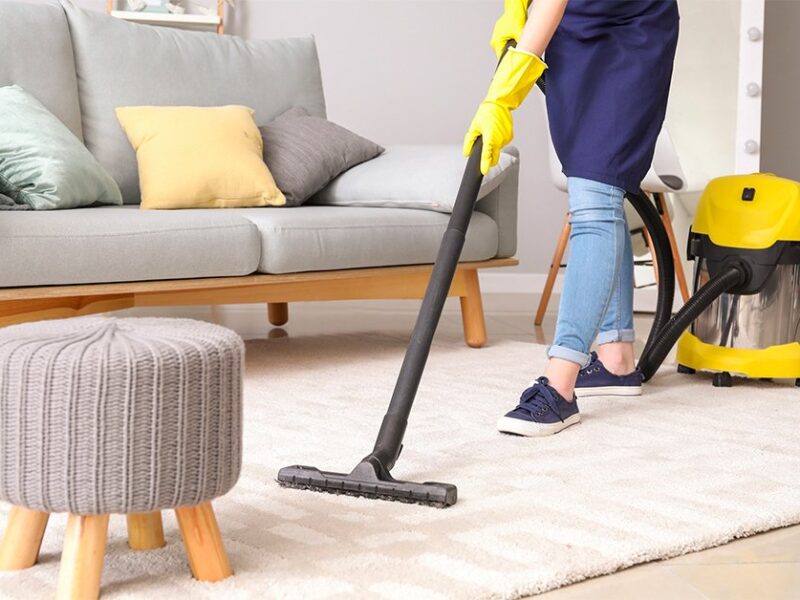 Featured
4 Everyday Habits to Keep a Home Tidy and Clean
An average American spends one hour or so cleaning their homes. Between the chaos of daily life, work, parenthood, and errands, learning how to keep your home clean might be a tough lesson you can master.
For some people, keeping up with your everyday housekeeping will be a drag. However, it doesn't have to take all your time. Although at times handling everything on your plate looks like a mission impossible, there easy and quick tips to keep your home tidy and clean. Some of these tips include:
Dump the Packaging Properly
Original packaging of products, including groceries, is bulky and usually takes up too much space in a home. The best way to declutter your cabinets and organize them is to invest in glass or plastic containers, preferably the type you may neatly stack onto one another. 
If you also spend more time labeling these containers, you will be able to determine what is inside. Basically, this strategy works great for small toys, dry foodstuffs, pet food, and cleaning detergents.
Keeping things in the same containers will create a cohesive look and give your storage space a more organized and minimalistic feeling.
Take Care of the Toilets, Tubs, and Sinks
Be sure to spray cleaner on the toilets, tubs, and bathroom and kitchen sinks. Allow it to sit there for a couple of minutes so that it can have more time to dissolve stains and dirt. Afterward, you can go back to your kitchen to scrub, and don't forget to wipe down the inside of your microwave.
While in your kitchen, you may also need to ensure your garbage disposal is in good shape. If you are unsure of the right method of cleaning your garbage disposal, ensure you visit home cleaning sites for helpful DIY cleaning tips.
Finding several black spots of molds in your basement or shower is alarming. Fortunately, a small amount of mold will not make you sick.
However, learning how to eliminate mold and prevent molds will keep them from becoming a major problem. You might want to deal with molds while they are still little. 
This is because if they are left untouched, they will spread to other parts of your home to trigger allergic reactions and ruin household valuables. Instead of hiring an expert, you can use a mold removal fogger to apply a mold-killing mist in broad areas.
If you own indoor pets, you have to be more vigilant regarding cleanliness and tidiness. For dogs, ensure you air every room in the house regularly.
If you also regularly take your pets out for a walk, remember to clean their claws using baby wipes to avoid tracking bacteria, dirt, and mud into your home.
Closing Remarks!
With many responsibilities competing for your attention, it can be easy to push housework to the bottom of your daily to-do list. In fact, messy homes are more than just an eyesore – they are bad for health.
From viruses and bacteria to dust mites and mold, a dirty home may cause rashes, asthma, infections, and allergies. However, the good news is that it doesn't need a lot of elbow grease and sweat. You can just devote ten minutes to keep your home tidy and clean by maintaining a reasonable daily routine.