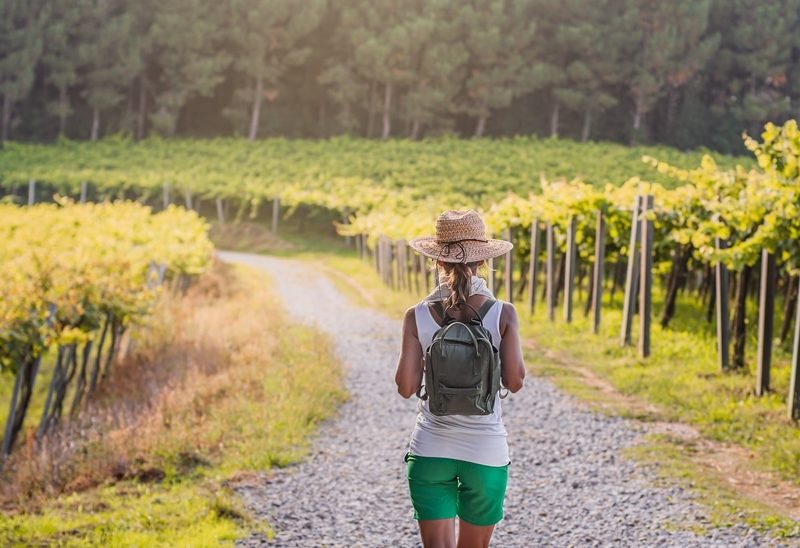 Travel
Discover Some of the Best Trails for Hiking Near Walla Walla, WA
Washington state is a bounty of incredible beauty. One of the best ways to enjoy all that Washington has to offer is hiking. Some of the greatest hiking trails in the state are located near Walla Walla. Regardless of the distance of the trail or its difficulty, each area that you go hiking near Walla Walla will offer you memorable scenic vistas.
Whitetail Trail
For those hikers who are seeking magnificent views of the Blue Mountains, Whitetail Trail is an option for you. Rated as moderately challenging by other hikers, Whitetail Trail will be about a two-hour excursion for you. On the west side of Bennington Lake, the 5.9-mile loop meanders next to old roadbeds. Look to the east for your panoramic scenes of the Blues. Bennington Lake is located in the midst of open fields. Depending on the season, you'll see a gorgeous array of crops growing.
Meadowlark Trail
This can be hiked in conjunction with Whitetail Trail or Meadowlark Trail can be used to shorten the length of the full hike on Whitetail Trail. For those seeking a shorter hike, the 2.6 miles of Meadowlark is for you. Following closer to the shores of Bennington Lake and its feeder streams, Meadowlark provides access to the water. You can cross the canal and get a reinvigorating splash.
North Fork Walla Walla Trail
Another hiking route to consider is North Fork Walla Walla Trail. Old-growth forests will provide a canopy of shade for hikers looking for a longer expedition. Hikers who finish the entire trail will have an 10.1 mile accomplishment to be proud of. This trail will morph from steep climbs and single pathways to camping areas and ATV trails. Its elevation provides terrific scenery and a respite from the heat of the summer.
McNary Wildlife Refuge
Our next area to add to your hiking 'to experience' list is McNary Wildlife Refuge. In addition to great trails, the refuge is home to a diverse population of wildlife and flora. Traversing alongside the Walla Walla River, hikers are welcomed to a mostly flat trail. For those who want a more relaxing venture or new hikers, the trails in McNary Wildlife Refuge can hike or stroll the 2.3 mile loop. Take advantage of the scenic viewing areas and benches before, during, or after your hike. They're wonderful spots to relax and soak in the scenery.
Tiger Canyon Loop
Hikers who want an all-day adventure, look no further! With its 19.1 mile trail, Tiger Canyon Loop is for you. Most estimate that this pathway will take almost nine hours to complete. Make sure you pack water and food for this journey. During your excursion, you'll be treated to fabulous views. As you climb higher, you'll enjoy the coolness provided by the offered elevation. Bird watchers will enjoy the variety of sounds and sights.
Fort Walla Walla City Park
For those hiking with kids and new hikers, consider visiting Fort Walla Walla City Park. Within the park, there are trails and walking paths for you to select from. Along the way, you can stop and explore the playground equipment, horseshoe pits, and Fort Walla Walla Planet Walk. You'll find something for all ages in the park.