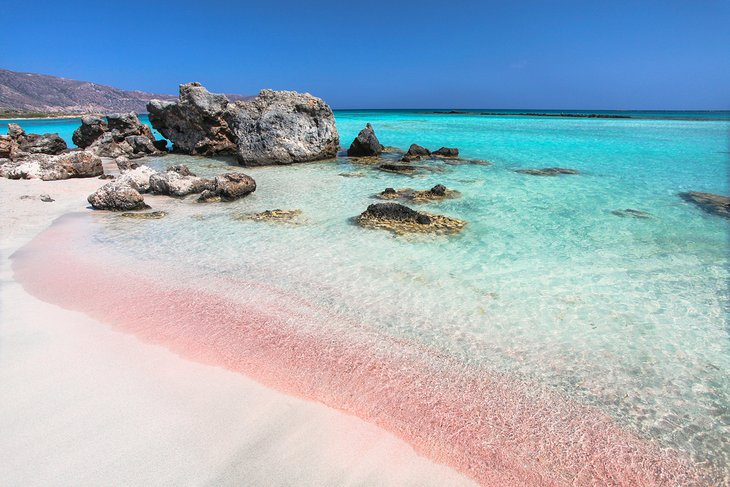 Travel
Have a Beautiful Vacation on the Pink Beach!
Pink Beach is located in Flores, East Nusa Tenggara (NTT). Flores Pink Beach is one of beach in island Indonesia's tourist paradises, bringing in many local and foreign tourists every year.
Not without reason, pink sand with blue sea water is the main attraction for tourists. Before deciding to visit this place, it would be nice to know some of the following information about Pink Beach.
Location of Pink Beach
The pink beach is included in one of the islands on Komodo Island, West Flores, NTT. To visit this place, visitors must travel by land and sea because of its position on Komodo Island. From the city of Mataram, this pink beach is 82 kilometers away. But there's no need to worry because the journey will be paid off with the views and atmosphere you will get later.
Route to Pink Beach
To get to Pink Beach, the journey must begin by boarding a plane to Komodo International Airport. Then the next day, depart by boat to sail from Loh Liang Pier. From Loh Liang Pier, you will usually be offered a tour package to visit several locations, including Pink Beach. To get to Pink Beach, you can take a boat for 30 minutes or trek through mangrove forests and coral cliffs for four hours.
Fees at Pink Beach
The fees required to be able to visit Pink Beach are pretty diverse. A private boat will cost around 800,000 IDR to 900,000 IDR round trip. Meanwhile, the public boat is only about 30,000 IDR to 40,000 IDR. And for local tourists, they only need to pay 10,000 IDR for the entrance ticket, while foreign tourists are charged 50,000 IDR. 
Activities
Not only playing at Pink Beach several other activities that can be done here are diving and snorkeling. The underwater scenery of this area is breathtaking, with various types of coral reefs and lovely fish. Guaranteed, the visitors will enjoy the underwater garden that is presented. Some local fishermen offer services to take visitors around the surrounding islands.
There are no residential areas around this beach. Therefore, tourists can freely visit it anytime, morning, afternoon, evening, or even at night. However, remember to adjust to natural and existing conditions.
In Indonesia, there are many exciting tourist attractions to visit. After spending your vacation at Pink Beach, you could try some other places, for example, Pekanbaru or Sumba island Indonesia.