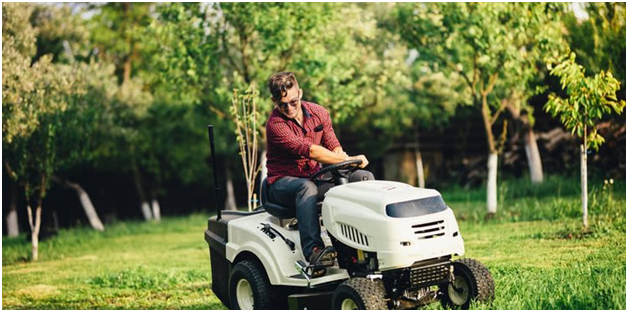 Business
Lawn Care Business Insurance: Factors To Consider
Insurance is not the most fun matter to discuss. Your lawn care company needs six kinds of insurance coverage to protect it from the costs of property, vehicular, or human damage. And finally, if you don't have the right coverage to safeguard your business, you could risk losing your lawn and landscape company.
Please understand that the information provided in this article is for informational purposes only. Your insurance representative can guide you to the policies that best meet your company's needs. Before buying any insurance policy, ensure you find an insurance agent you can trust.
Go through the same procedure as your customers do before they hire you:
 Ask your family, friends, and business associates for the names of agents they suggest.
 Research the top three likely insurance sales folks before making an appointment with them.
 Interview your top three agents and determine which one is the most reliable and will provide you with the right insurance products to protect your green industry business.
Types of Insurance Coverage Your Lawn Care Business Needs
General Liability: This lawn care insurance covers physical injury, property damage, and other liabilities. This insurance and commercial auto and workers' wages are three of the most popular policies that landscaping and lawn care companies own.
 Commercial Auto: Where will you get the money to cover your truck that had a mishap last week? Commercial auto covers your dump trucks, work trucks, and utility trailers in case of a crash out on the road.
 Workers' Compensation: Most states need workers' compensation to cover their employees' medical bills if they were hurt. Even if your state doesn't require workers' comp, it's still an excellent belief to have that type of insurance since your workers risk getting hurt while on the job.
 Inland Marine Insurance: This kind of insurance protects your landscape and lawn equipment, such as trimmers, lawnmowers, and leaf blowers, that varies from site to site. Inland marine insurance covers you if your equipment is stolen, lost, or damaged.
 BOP: Business Owners Policy bundles your General Liability, Commercial Auto, and other business insurances into one approach. BOP insurance includes a lower premium than spending for each insurance policy individually.
 Umbrella Policy: This policy is, also known as "excess liability," delivers extra insurance to protect those "holes" in your other policies that still need coverage. This policy covers your business from that one-in-a-million lawsuit that could wipe out your landscape or lawn design/build company.
On a final note, please read the whole policy before signing it. You want to ensure you're getting the coverage you decided to get with your agent.
 How Much is Insurance for a Lawn Care Business?
Again, this article is only giving you general advice. You will need to talk with your agent to discuss different lawn care insurance plans and insurance costs in your region. That being said, some resources provide some data and benchmarks to consider.