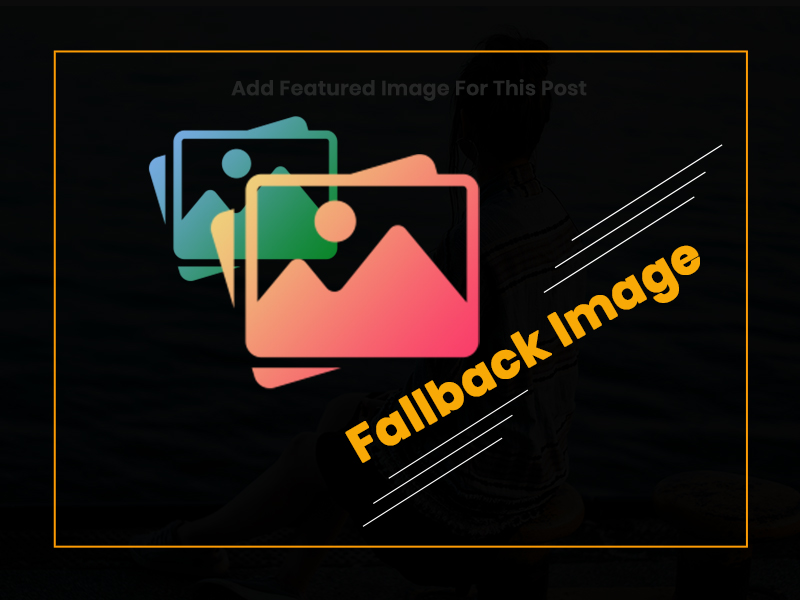 Travel
THE BEST TIME TO VISIT GERMANY: MONTH-BY-MONTH GUIDE
Germany is one of the most beautiful and favorite places to visit in Europe. Not only does it have a number of attractions to see and activities to do, the country is also popular for its high-class education which is mostly free. Yes, that's absolutely true. Every year, millions of students head off to Germany to study in its world class universities while embracing the country's vibrant culture. There are so many reasons to visit Germany; breathtaking landmarks, colorful streets and mouthwatering cuisine. These are some of the things that attract tourists to this country from all over the world.
Germany is home to numerous cathedrals and huge palaces which depict thousands of years of old history. You'll also see small colorful towns and villages featuring centuries-old culture and traditions. These towns also organize a number of festivals, markets and traditional fairs. From the bustling city of Berlin to the Bavarian Alps, Germany has everything to offer to all kinds of tourists.
Talking about weather, Germany is best to visit when the temperature is pleasant with not being too hot, nor too cold. But one should also keep in mind the peak season when crowds of tourists can affect your trip. Germany offers four seasons: summer, winter, autumn and spring. One must plan a trip to Germany carefully or you'll miss out on so many things due to bad weather especially when it's raining, making it hard to walk outdoors. See below our month-by-month guide for the best time to visit Germany and plan your trip accordingly:
January
January is a very cold month in Germany with temperatures reaching almost negative 1°C or 30°F.It is advised to wear proper warm clothingwhen going outside. During evenings and night hours the temperature might drop to -3°C while the days might be very chilly. One can expect three hours of daylight on average with a 40% chance of rainfall each day. The International Green Week in Berlin, famous for its premier exhibition of food and agri-food products cannot be missed during this month while visiting Germany.
February
The northeast side of Germany is a popular tourist destination while enjoying the fabulous cold temperature ranging from 1°C to -2°C at this side of the country. With nights getting cold, one can hit the local cafés to get warm because days are shorter at this time of the year with only three hours of sunshine a day on average. Early February is marked by the 'Transmediale festival', an international festival for media, film and arts which is a must-see when you visit Germany.
March
After the sun is down, Germany is known for its vibrant night life with plenty of indoor places to visit like restaurants, bars or clubs across the country. With average daily temperatures ranging from 2°C to 4°Catdaytime, nights can drop down to freezing temperatures as well. It's not common at this time of the year but snowfall can be expected any time of the month with an equal precipitation of about 36mm throughout the month. One can enjoy the 'MaerzMusik Festival' when international avant-garde composers and musicians present their work when they come to Germany.
April
In April, spring finally comes in and the temperatures finally start to get warmer. With an average monthly precipitation near 41mm, the average temperature reaches 9°C during the day while 4°C can be expected at night. Winter wear is not much needed but warm jackets or coats will be sufficient. Visiting the Pergamon Museum at this time of the year is the best option along with the flow of tourists coming in. April welcomesspring season alongwith foreign tourists and locals.

May
A gradual increase in temperature as well as rainfall can be experienced in the month of May. Rainfall reaches 55mm on average, spread evenly across the month. About nine hours of sunshine can be expected with around 14°C temperature on average, while it may drop to 8°C during the night. One can visit the 'Brandenburger Tor' if traveling Berlin at this time of the year to enjoy the symbolic landmark glorifying Germany's history.
June
Summer in Germany comes in its full swing in the month of June with 11hours of daily sunshine and temperatures reaching 17°C during the day. It is the perfect weather to gear up and enjoy the delights that the country has to offer in its outdoor recreational sites. This is also the rainiest month of the year with approximately 71mm of rainfall on average, so it is advised to carry raincoats and umbrella with yourself when being outside. 'Checkpoint Charlie' is a popular tourist destination to visit during this month and it is also a well-known border checkpoint around the world.
July
With Germany being famous for its sports hosting events such as FIFA and the Olympics, this is the best month for outdoor sports and activities. Temperature reaches an approximate 18°C, which is the highest for this part of Europe, with nights being 13°C which still is a pleasant weather in Germany. 'East-side Gallery', which is a 1.3 km long stretch of painted walls, is yet another popular tourist destination during this month.
August
August marks the end of summer in Germany. With mildly warm temperatures and moderate rainfalls, Germany is a great time to enjoy vacations. The days get slightly shorter with only nine hours of sunshine, the average daily temperatures reach 18°C while nights drop down to 13°C. It's a great idea to pack an umbrella because rainfalls plenty. With 62mm of precipitation, one can visit the 'Palace of Tears', to enjoy the classic history marking a link between Berlin and Germany.

September
With September rolling in, it signals the start of the autumn season here in Germany. Temperatures start to drop while rainfall declines. The average daily temperature ranges between 18°C to 10°C from day to night and there are 45mm in precipitation. One can enjoy the awesome autumn weather in the 'Tiergarten' in Berlin or head to the memorial wall in the capital city to enjoy this historic monument in Germany.
October
The season of the Oktoberfest begins in this month. Temperatures drop down to 10°C during the day while in nighttime, you can enjoy cold weather with average temperature of 5°C. Rain showers on 12 days can be expected with estimated 36mm of precipitation. One can head towards the 'FriedrichstadtPalast' which is one of the world's largest theater stages to enjoy lavish productions and amazing performers.
November
The average temperatures in this month hover between 5°Cat daytimeand 2°C at nighttime or sometimes temperatures around the freezing point as well. November might enjoy 48mm of rainfall with 15 days of raining. Another historical trademark to visit this month is the 'Humboldt-Universitaetzu Berlin' to pay regards to one of the oldest universities and to experience a site where history was made.
December
Despite the days being short and temperatures dropping, December still is a great time to visit Germany. There is a possibility of snowfall in the month with a precipitation rate of approximately 51mm across a 16-days period. The average daily temperature might reach 1°C with rays of warm sunshine during the day and chilly weather at night. The city stays warmer during winters, but the outskirts may be cold or near freezing in this time of the year. Tourists coming to Germany during December are fond of experiencing Christmas markets in these days when holiday sales are up and streets and buildings are lit up to prepare for the Christmas Day.

CONCLUSION – THE BEST TIME TO VISIT GERMANY:
If you don't want visit in rainy season, then the best time to visit Germany is July and September as these are drier months. During these months, you'll experience plenty of sunshine best for outdoor activities such as seeing palaces, cathedrals and much more. May is also a great option when the weather is warm, and there are less tourists. Cherry blossom is also in full bloom during May. If you are after attending one of the biggest festivals in Germany, the Oktoberfest, then plan to come in September. Oktoberfest starts in the third week of September and runs for 16 days; ending in first week of October. Every year, millions of people from around the world visit Germany for this festival which is held in Munich. Winter season is also a good option if you don't mind dark, chilly days with plenty of snow. While there are many activities to do in this season, it might restrict plenty of things due to heavy snow in some areas of Germany.
Go through our guide and plan the trip which is best suited to your needs and likeness of weather. Have a great time in this European gem!
If you're looking for more information on Germany or any other country you'd like to visit, take a look at Backpackertrail. The German start-up knows all about backpacking and will help you with planning your adventure, so you to get the best out of your travels and experience the world's diversity and beauty.