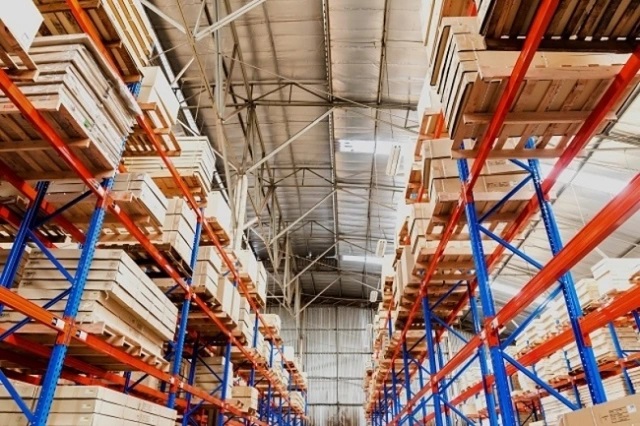 Business
Top 5 benefits of using pallet racking for your warehouse in Thailand
There are many ways of storing bulky materials. They include floor stacking, automated storage/retrieval, and racking. Many items in warehouses are usually heavy. These items range from drums, concrete blocks, barrels, lumber to bricks. Storing them without a good efficient way can be a challenge in distribution centers and manufacturing industries. That is why they need several products and accessories to save on space and remain efficient.
The pallet racking system comes in different forms. These include the selective pallet rack, push-back racks, drive-in pallet racks, and drive-through pallet racks. Using this system comes with the following top 5 benefits:
1. Utilizing Warehouse Space 
Do you have unutilized space in your warehouse? Pallet racks are suitable for optimizing every available space in a warehouse. They will allow you to store your goods way above the floor level of your building. They will increase the storage capacity and efficiency of your warehouse. If your floor space is crowded and difficult to use, you can go vertical and utilize the unused space. You will store your goods much more densely. You will need fewer aisles for access. Placing and retrieving pallets will be effortless.
2. Customization 
The needs of every industry or warehouse are usually different. The pallet racking system takes this into consideration, and racks come in various forms. These forms include the selective rack, drive-in rack, push-back rack, and drive-through rack. The pallet racks can be customized to suit your specific needs. In the long run, they are a worthy investment.
3. Durability 
Pallet racks from reputable manufacturers have a long lifespan. You should not overlook the durability factor by getting cheap racks that can be easily damaged. You do not want them to collide with forklift trucks and collapse. Products can be damaged, your staff members injured and productivity affected by the downtime. For these reasons, it is proper that you get well-customized racks from the word go. These racks should be customized in such a way as to meet your operational demands. When you get such customized racks, you avoid having to replace the racks time and again.
4. Increased Productivity 
Nobody minds being more productive. Individuals and businesses continue to look for better ways to improve their productivity every day. If you have a well-designed pallet racking system in your industry, the efficiency of your operations will ultimately increase. You will be able to store your products quickly. Picking them will also be hassle-free. As a result, you will save your staff a lot of time. This time can be used to perform other duties in the warehouse. Your workforce will thus be more productive. If you are looking for a way to boost productivity and probably generate more income in your warehouse, consider using the pallet racking system.
5. Room for Expansion 
Most business people desire to see their businesses grow and expand. The pallet racking system allows for expansion. You can therefore expand it as the business expands. You could start with one level then expand as your operations require. Pallet racking is flexible. You do not have to spend more than you should any time. You just need to add to your current storage as needed without restructuring completely.
Conclusion 
Pallet racking systems continue to benefit different businesses in different ways every day in Thailand. You can use them to optimize your space usage and increase your storage capacity. They are customizable according to your business needs. They are durable, efficient, and will boost your productivity.
What's more? You don't have to start big. You can start with one level and make good use of the available space. As you grow and expand, you can grow with your racking system. Go and find a durable racking system for your business at jenbunjerd.com.