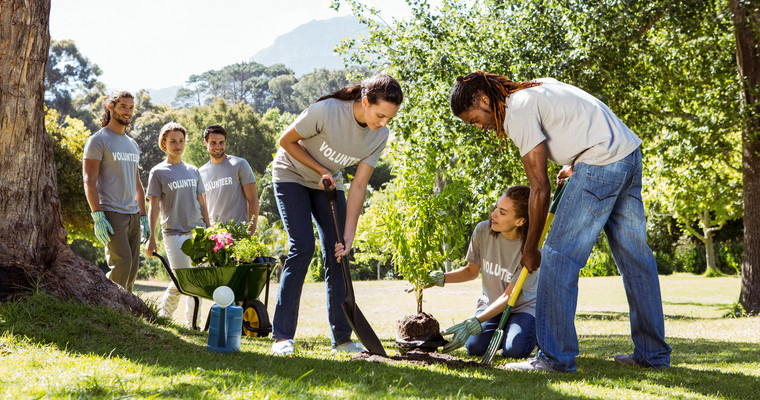 Business
8 Ways to Get More Involved in Your Local Community 
Contribution to our local community doesn't just benefit the people and organisations we help – it also enhances our own lives. That's why we've compiled a list of eight creative ways to get involved with the local community. Let's get started! 
Be an Advocate
Social media has made it easier than ever before to raise awareness about issues that matter to you. Use your platforms to spread awareness, share resources, and call on your representatives to support the causes you care about. 
Volunteer at a Local Event
Check out upcoming events or festivals in your area and see if there are any volunteer opportunities available. You can meet new people, learn about different cultures, and make a difference in your community – all at the same time! 
Donate Your Time
Whether it's helping out at a soup kitchen, cleaning up a park or getting involved with the Children's Ground Indigenous Charity, donating your time can be an incredibly rewarding experience. Plus, it doesn't have to cost you anything. 
Become a Mentor
If you have knowledge or skills that could benefit someone else in your community, consider becoming a mentor. This could involve teaching someone how to start their own business or simply providing moral support during tough times. 
Join an Organisation
Look into joining local clubs or organisations that are focused on making positive change in your area. Not only will this give you an opportunity to network with like-minded individuals, but it also allows you to use your talents for social good.
Take Part in Discussions
Participating in political discussions or town hall meetings is a great way to stay informed about what is going on in your community and voice your opinion when needed.
Give Back Through Shopping
When shopping for everyday items like groceries or clothing, opt for stores that donate part of their profits back into the community (e.g. TOMS shoes). By doing so, you're supporting local businesses while helping those who need it most.
Offer Transportation Services
If you have access to reliable transportation (like a car), consider offering rideshare services like Uber or Lyft as well as other delivery services such as Postmates or DoorDash – all of which can be done from home without having to invest much money upfront.
Being involved in our communities is not only important, but incredibly rewarding as well!
Whether you want to volunteer at events, join an organisation or just shop locally, there are plenty of ways to get more involved in the local community and make lasting positive change for everyone involved. So take some time today and explore all the opportunities available near you – you never know what kind of impact you might make!