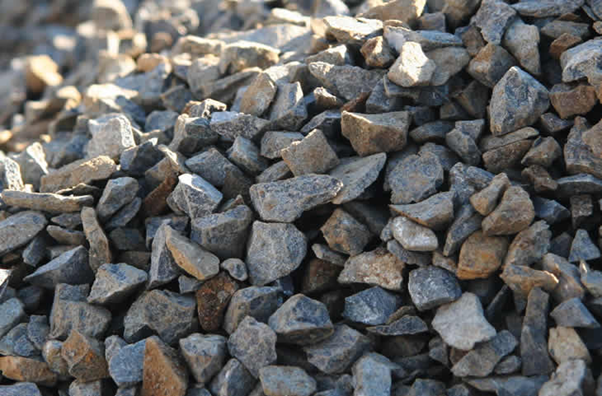 Featured
Everything You Need for a Beautiful Garden with Landscape Supplies in Ballina
Looking to create the perfect garden? Landscape Supplies in Ballina has everything you need! With a huge selection of landscaping supplies, they can help you achieve any look you desire. They have everything from sand, soils, aggregates, and speciality hardwood products! This blog post will explore all the products Landscape Supplies offers and some helpful tips for creating a beautiful garden.
Landscape supplies are materials used to build or improve the appearance of an outdoor area. Landscape supplies are important because they help you create a functional and aesthetically pleasing space.
Types of Landscape Supplies
There are many different types of landscape supplies, each with its unique purpose. However, some common landscape supplies include:
Soil:

It is the foundation of any garden. Choosing the right soil type for your plants is important, as different plants have different soil requirements. Landscape Supplies has a wide variety of soils to choose from, so you can find the perfect one for your garden!

Aggregates:

Aggregates are materials used to create a firm foundation for your garden. They are used to create paths, patios, and driveways. Landscape Supplies has a wide variety of aggregates to choose from.

Sand:

Sand is a versatile landscape supply used for many different purposes. It is used to create pathways, fill gaps between pavers, and as a base for the concrete.

Gravel:

It is the most versatile and affordable landscaping material. It can be used for various applications, from pathways to driveways, and can even be used to create beautiful water features. It also creates low-maintenance garden beds that will look great all year round.

Pebbles:

Pebbles are small, roundish stones often used in landscaping and other decorative applications. They can add a touch of elegance to your outdoor space. Pebbles are also very versatile and can be used in various ways, such as in gravel driveways, pathways, and as an accent in gardens.

Paver:

A paver is a paving stone, tile, brick or slab used to build roads, sidewalks, patios and other outdoor flooring applications. Landscape pavers are made from various materials, including concrete, stone, clay and brick. Pavers come in various colours, sizes and shapes, allowing for creative patterns and designs.

Wood chips:

Wood chips are one of the most versatile landscape supplies. You can use them for various purposes, including mulching, weed control, and even a decorative element in your garden. Landscape Supplies has a wide selection of wood chips to find the perfect type for your needs.

Landscape fabric:

Landscape fabric is a material used to control weeds in your garden. It is a durable, long-lasting fabric placed over the soil and prevents sunlight from reaching the weed seeds. As a result, it prevents them from germinating and growing. Landscape fabric is an effective way to control weeds without the use of chemicals.

Decorative rocks:

There's something about decorative rocks that can transform a garden. They add texture, contrast and interest and can be used in many different ways. These Supplies have a huge selection of decorative rocks to choose from.
Benefits of Landscape Supplies in Ballina
Landscape supplies can make a huge difference in the appearance of your garden.
Can add colour and texture:

Landscape supplies come in various colours and textures. You can use them to add visual interest to your garden beds and borders.

Can help control weeds:

Landscape fabrics and mulches can help suppress weeds. It is especially helpful if you have a problem with persistent weeds.

Can improve drainage:

If your garden soil is heavy and clay-like, adding gravel or other drainage-friendly landscape supplies can help improve the drainage. In addition, it will make your garden beds more hospitable for plants.

Protect plants from extreme weather conditions:

Shade cloth can protect from the sun for heat-sensitive plants. And plastic tree guards can help protect young trees from damage caused by rabbits and other animals.
Conclusion
 Landscape supplies in Ballina offer many benefits that can help you create a beautiful garden. You can add character and style to your outdoor space with the right supplies. These supplies can also save time and money by providing everything you need in one place. When shopping for landscape supplies, consider quality and the supplier's reputation.