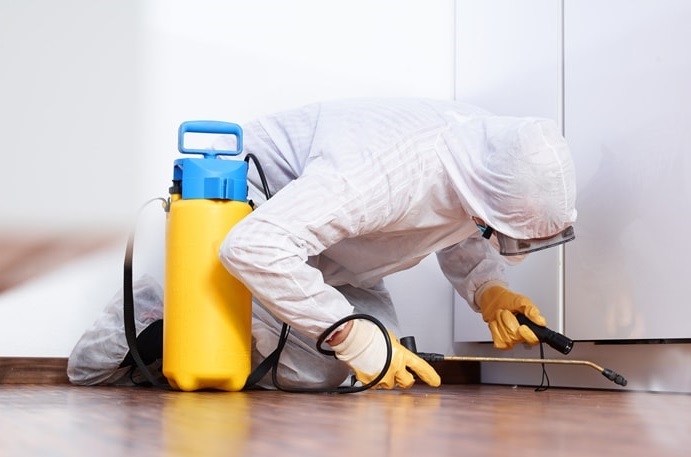 Featured
Qualities Of The Best Commercial Pest Control
Having a pest infestation in your workplace can make it hard for employees to be productive. We all know how uncomfortable it is to work in an environment with different types of pests. The good thing is that you can always get rid of the annoying creatures if you choose a professional commercial pest control company. However, it is good to acknowledge that finding a reliable pest control company can be challenging. Therefore before selecting a company that you will work with, it is essential to do your research. The following are crucial qualities that you should look out for in the best company.
Certified
First, you need to check whether the pest control company you want to work with is fully certified. Certified in this context means that the company has valid insurance and a valid license. The license tells you that the company is qualified for what it takes to help you face the nightmare that gives you a hard time. On the other hand, insurance is supposed to cover you if anything wrong happens during the extermination process. If a pest control does not have the right certification, the possibility of getting the best services from such a company is minimal.
Quality Products
Another essential quality that you should look out for in a good pest exterminator is the products they will be using. A good pest control company works hard to ensure that the kind of products they use will not cause side effects to the people around them. Before you sign into any agreement with a pest control company, ensure that the relevant authorities have approved their products. You can even check online reviews to find out what other people think about the quality of the pesticides that they use.
Qualified Staff
Some pest control companies never bother to check the kind of staff that they employ for their work. Some use untrained staff who may even end up messing with your essential product. Avoid pest control companies that are never keen on the quality of staff that they employ. You can tell if the staff have the skills to offer you the best services you are looking for the first time you meet. If they do not professionally address you, that should give you a hint that they may not be the best people to work with. The point here is to make sure that you are working with trained technicians to ensure the quality of services you are getting.
Good Experience
Lastly, you should check on the pest control company's experience that you want to work with. Good companies, like this commercial pest control Alpharetta business, need to have good experience handling different pests. The experience is particularly important if you know that you are dealing with stubborn pests. An experienced pest control company knows the best pesticides that can be used for stubborn pests. Additionally, you should put into consideration the track record of the pest control company. A pest exterminator with an excellent track record is less likely to disappoint you when it comes to offering quality services.