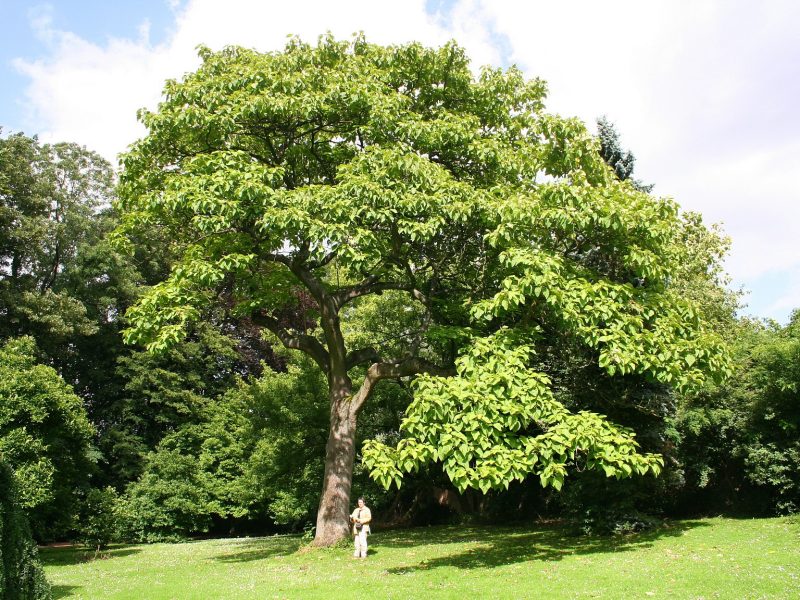 Green Living
The Beauty of Tree Pruning – Methods, Benefits, and Safety
Tree pruning is a vital aspect of arboriculture, the cultivation and management of trees, where precision and expertise come together to enhance the health, aesthetics, and safety of trees. While the act of trimming trees may seem straightforward, it is a specialized practice that requires a deep understanding of tree biology and various pruning methods. In this article, we will delve into what tree pruning is, explore different methods of tree pruning, discuss the myriad benefits it offers, highlight the dangers of improper pruning, and shed light on the reasons why Singaporeans often turn to tree pruning contractors for this crucial task.
What is Tree Pruning?
Tree pruning is the deliberate removal of specific branches or stems from a tree to improve its structure, health, or appearance. Pruning is not just about randomly chopping branches; it involves a careful assessment of the tree's condition, species, and the desired outcome. When done correctly, it can promote healthy growth, reduce the risk of disease, and enhance a tree's overall aesthetics.
Different Methods of Tree Pruning
Crown Cleaning:
This method involves the removal of dead, dying, or diseased branches, as well as any weak or low-hanging limbs. Crown cleaning helps improve a tree's overall health by eliminating potential disease sources.
Crown Thinning:
Crown thinning involves selectively removing interior branches and foliage to reduce tree density. This method enhances air circulation and sunlight penetration, reducing the risk of fungal growth and promoting a strong tree structure.
Crown Reduction:
Sometimes, trees grow too tall or wide, posing a risk to structures or power lines. Crown reduction reduces a tree's overall size by selectively pruning branches, ensuring it remains a safe and manageable size.
Crown Raising:
Crown raising is the process of removing lower branches to create clearance beneath the tree. This is often done for aesthetic or practical reasons, such as providing space for pedestrians, vehicles, or structures.
Crown Restoration:
When a tree has been improperly pruned or damaged, crown restoration techniques are used to encourage new, healthy growth. This method aims to revive a tree's natural form and health.
Benefits of Tree Pruning Services
Healthier Trees:
Proper pruning promotes a tree's overall health by removing diseased or dead branches, improving air circulation, and reducing the risk of infestations and diseases.
Enhanced Aesthetics:
Pruning can shape a tree into a more visually pleasing form, making it an attractive addition to any landscape.
Safety:
Regular pruning reduces the risk of falling branches, which can be dangerous to people and property, especially during storms.
Increased Sunlight:
Thinning a tree's canopy allows more sunlight to reach the ground, benefiting the surrounding plants and grass.
Improved Fruit Production:
Fruit-bearing trees benefit from pruning as it encourages new growth and better access to sunlight, resulting in increased fruit production.
Dangers of Improper Tree Pruning
Stress and Disease:
Improper pruning can stress a tree, making it more susceptible to diseases and infestations.
Structural Weakness:
Cutting branches indiscriminately can lead to imbalanced weight distribution, making a tree more likely to topple in strong winds.
Infection Spread:
Cutting through diseased branches without proper technique can inadvertently spread the disease throughout the tree.
Stunted Growth:
Over-pruning or removing too much of the crown can limit a tree's growth potential and affect its overall health.
Safety Hazards:
Inadequate pruning can result in weak or unbalanced limbs that pose a risk to people and property.
Why Singaporeans Hire Tree Pruning Contractors
Expertise and Experience:
Tree pruning is a highly specialized field, and tree pruning contractors in Singapore are equipped with the knowledge, training, and experience to execute proper pruning techniques. They understand the unique requirements of the diverse tree species found in the region.
Safety Concerns:
Singaporeans often seek professional tree pruning services to mitigate safety risks. With the island's densely populated urban areas and frequent storms, the proper pruning of trees is essential to prevent accidents and property damage.
Local Regulations:
Singapore has strict regulations and guidelines for tree pruning, especially in public areas. Hiring a professional ensures compliance with these regulations, avoiding legal complications.
Preservation of Natural Beauty:
Singapore is renowned for its lush greenery and beautiful landscapes. Tree pruning contractors play a crucial role in preserving the natural beauty of the city-state by ensuring that trees are healthy, safe, and aesthetically pleasing.
Efficiency and Convenience:
Tree pruning is a labor-intensive and time-consuming task. Hiring a professional contractor allows homeowners and businesses to focus on their core activities while experts take care of the trees.
Conclusion
Tree pruning is both an art and a science, and when done correctly, it offers numerous benefits such as improved tree health, safety, and aesthetics. However, improper pruning can lead to tree stress, disease, and safety hazards. In Singapore, where trees are a vital part of the landscape, residents often turn to tree pruning contractors for their expertise, experience, and adherence to local regulations. By choosing a reputable tree pruning contractor, Singaporeans can ensure that their trees are maintained with the care and precision they deserve, contributing to the natural beauty and safety of the city-state.