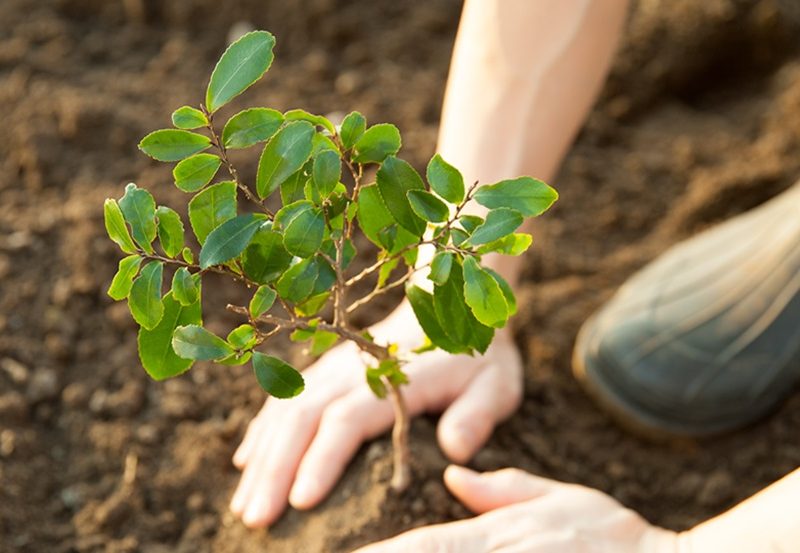 Green Living
The Ultimate Guide to Tree Planting on the Gold Coast
Imagine strolling through the beautiful streets of the Gold Coast, where the sun kisses your skin, and the lush greenery embraces your every step. Now, picture this: you can be a part of making that scenery even more magnificent. How? By planting trees. In this guide, we will provide you with a thorough insight into tree planting on the Gold Coast.
Why Tree Planting Matters
Before we start digging holes and putting saplings into the ground, it's crucial to understand why tree planting is more than just a weekend hobby. Trees are the silent champions of our environment. They tirelessly provide us with oxygen, purify our air, and provide shelter for countless birds and insects. In a region like the Gold Coast, where the sun shines bright and hot, trees offer the gift of shade and help cool our neighbourhoods.
Where to Plant Trees
Soil Quality

: Good drainage is essential to prevent waterlogged roots. Improve your soil by adding compost or other organic matter.

Proximity to Structures

: Avoid planting too close to buildings, sidewalks, or utility lines. Some trees have aggressive root systems that can disrupt infrastructure.

Wind Exposure

: Strong winds can be harsh on young trees. Plant wind-tolerant species or create windbreaks like fences or other trees.

Local Ecosystem

: Think local. Native tree species are adapted to the Gold Coast's climate and support the local wildlife.

Aesthetic Appeal

: Consider the tree's size, shape, and seasonal features. You want a tree that not only benefits the environment but also enhances your surroundings.
What to Plant
Here are some of the options available on the Gold Coast you can opt for:
Kangaroo Paw (Anigozanthos spp.)

: These unique Australian natives come in various colours and are drought-tolerant, making them ideal for the Gold Coast's climate.

Tuckeroo (Cupaniopsis anacardioides)

: A hardy and visually appealing native tree that provides shade and beauty.

Paperbark (Melaleuca spp.)

: Known for its peeling bark, these trees attract native wildlife and add character to your landscape.

Bunya Pine (Araucaria bidwillii)

: This ancient tree produces large, edible pine cones and adds a touch of prehistoric charm to your garden.

Golden Penda (Xanthostemon chrysanthus)

: With vibrant yellow flowers, the golden penda adds a splash of colour to the Gold Coast.
How to Plant Trees
Prepare the Soil

: Dig a hole that is double the width of the tree's root ball while maintaining the same depth.

Mulch

: Apply a 3-4 inch layer of mulch around the base of the tree, leaving a gap near the trunk to prevent moisture-related problems.

Watering

: Young trees need consistent watering. Water deeply and regularly, especially during dry spells, to help the root system establish itself.

Pruning

: Trim any damaged or dead branches to encourage healthy growth.

Staking

: If your tree needs support in windy conditions, use stakes and ties. Remember to remove them once the tree is sturdy.

Maintenance

: Keep an eye on your tree's progress and health. Provide extra care as necessary, such as fertilization or pest control.
Caring for Your Trees
Tree planting is just the beginning; ongoing care is vital. Here are some tips:
Watering

: While young trees need regular watering, established trees require less. Water deeply but less frequently, allowing the soil to dry slightly between watering.

Mulching

: Maintain a 3-4 inch layer of mulch around the tree to conserve moisture, regulate soil temperature, and suppress weeds.

Pruning

: Prune your trees as they grow to shape their structure and remove dead or diseased branches.

Fertilization

: Some trees benefit from occasional fertilization, but seek local advice for specific needs.

Protection

: Keep an eye out for pests and diseases, and address issues promptly.

Professional Help

: If you're uncertain about tree care or encounter problems beyond your expertise, consult a certified arborist.
Conclusion
Now you have all the knowledge you need for successful tree planting on the Gold Coast. By grasping the reasons behind it, the timing, the ideal locations, the right tree choices, and the proper techniques, you can significantly contribute to improving your local environment and community. So, get ready, gather your gardening tools, and let's work together to enhance the beauty and sustainability of the Gold Coast for future generations. Happy planting!