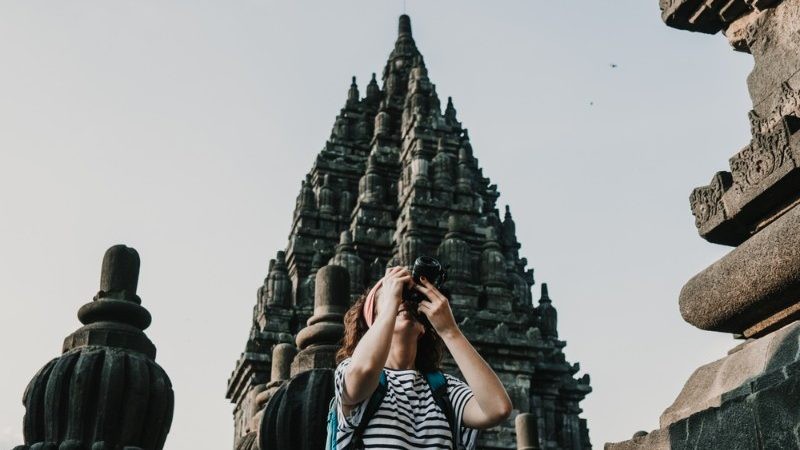 Travel
6 Interesting Things to do in Yogyakarta
Yogyakarta (also known as Jogja) will give you many stories once you step foot there and start exploring various destinations, ranging from historical places to natural attractions. If you don't know about Yogyakarta what to see, then here's a list of interesting places that you can visit. These are things you can try in Yogyakarta.
Enjoy Sunrise at Borobudur
Borobudur is one of the most popular tourist destinations in Yogyakarta, as well as being one of the coolest temple sites in the Southeast Asia region. This temple is like a giant pyramid with 2,672 carved panels, 9 levels, and 504 Buddha statues.
If you come before sunrise and the weather is favourable enough, then you can catch a charming sunrise moment from this historical site.
Sunset Hunting at Prambanan
Another most popular temple in Central Java is Prambanan, which is as beautiful as Borobudur. In fact, this site became one of the world heritages from UNESCO.
The temple complex, which was a place of worship for Hindus, has existed since the Dutch period in the 10th century. This place is unique because the building is 47 meters high, and also offers a charming view of the sunset.
Enjoy Beautiful Dances at the Ramayana Ballet
After your late afternoon hunt in Prambanan, you can come to the Ramayana Ballet at night to enjoy drama and dance performances without dialogue with the Ramayana theme. Another amazing sight is the Prambanan temple which is the background for this art performance stage.
Visit the Pottery Village in Karanganyar
If you want to learn how to make pottery with your own hands, then you can come to the Pottery Village in Karanganyar.
Every tourist who wants to learn will be guided directly by experienced craftsmen who are local residents. You can also come to see and buy ready-made pottery as souvenirs.
Painting Batik in Kotagede
For batik lovers, you should not miss a visit to the handwritten batik center in Kotagede. A piece of cloth with a batik pattern that has been drawn will become a canvas for you, so that you can beautifully paint your own handmade batik using liquid wax.
Yogyakarta Batik Museum
Not confident to make your own batik but still want to learn about this traditional art? Then you can come to the Yogyakarta Batik Museum which is home to 1200 batik cloths, complete with batik tools such as beautiful frying pans, anglo (small stove for batik tools, made of clay), etc.
The collection of batik in this place is unusual because they are from the 18th and 19th centuries, like batik from the 70s, batik by Oey Soe Tjoen and Van Zuylen which are typical European patterns. There is also the longest collection of embroidery fabrics which received a MURI (World Record Museum-Indonesia) in the 20s.
Even though it is not filled with many shopping centres like the best markets in Kuta Bali, there are still many cool places in Yogyakarta that are suitable for tourist destinations to learn about history and culture like the six lists above.